IBEROSTAR Praia do Forte
Mexico
The IBEROSTAR Praia Do Forte Hotel is a 5-star All Inclusive resort nestled on the Atlantic coastline on the beach of Praia do Forte in Brazil. Constructed in 2008, this luxurious 536 room hotel was designed with both couples and families with children in mind, offering unmatched dining and leisure options.
Luxurious Guestrooms. Those staying at the IBEROSTAR Praia Do Forte Hotel can choose Double Rooms, Junior Suites, or spectacular Presidential Suites. All guestrooms feature king-size beds, two twin beds and luxury baths.
Brazilian Delicacies. If you like good food you are guaranteed to love Brazil's local dining options. The IBEROSTAR Praia Do Forte Hotel's kitchens prepare outstanding, traditional Brazilian meals that will please the tastes of any guest.
Spectacular Spa. The Spa Sensations at IBEROSTAR Praia Do Forte Hotel offers amazing health and beauty treatments that incorporate the beneficial properties of water and seaweed. The Spa Sensations is a perfect place for guests wishing to relax during their time in Brazil.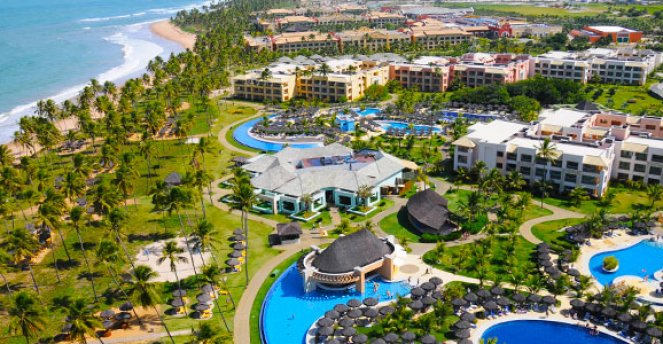 AMENITIES
Dining
Entertainment
Sports
Services