The ideal image of a Caribbean vacation includes crystalline waters, the sunshine and chilled cocktail on the beach. Why not add fine Caribbean dining to that picture? The Caribbean's cuisine is usually overlooked. However, the Caribbean is home to many culinary gems. Here are the ten best Caribbean restaurants that are making foodies swoon on the tropical islands.
MI CASA BY JOSE ANDRES Dorado, Puerto Rico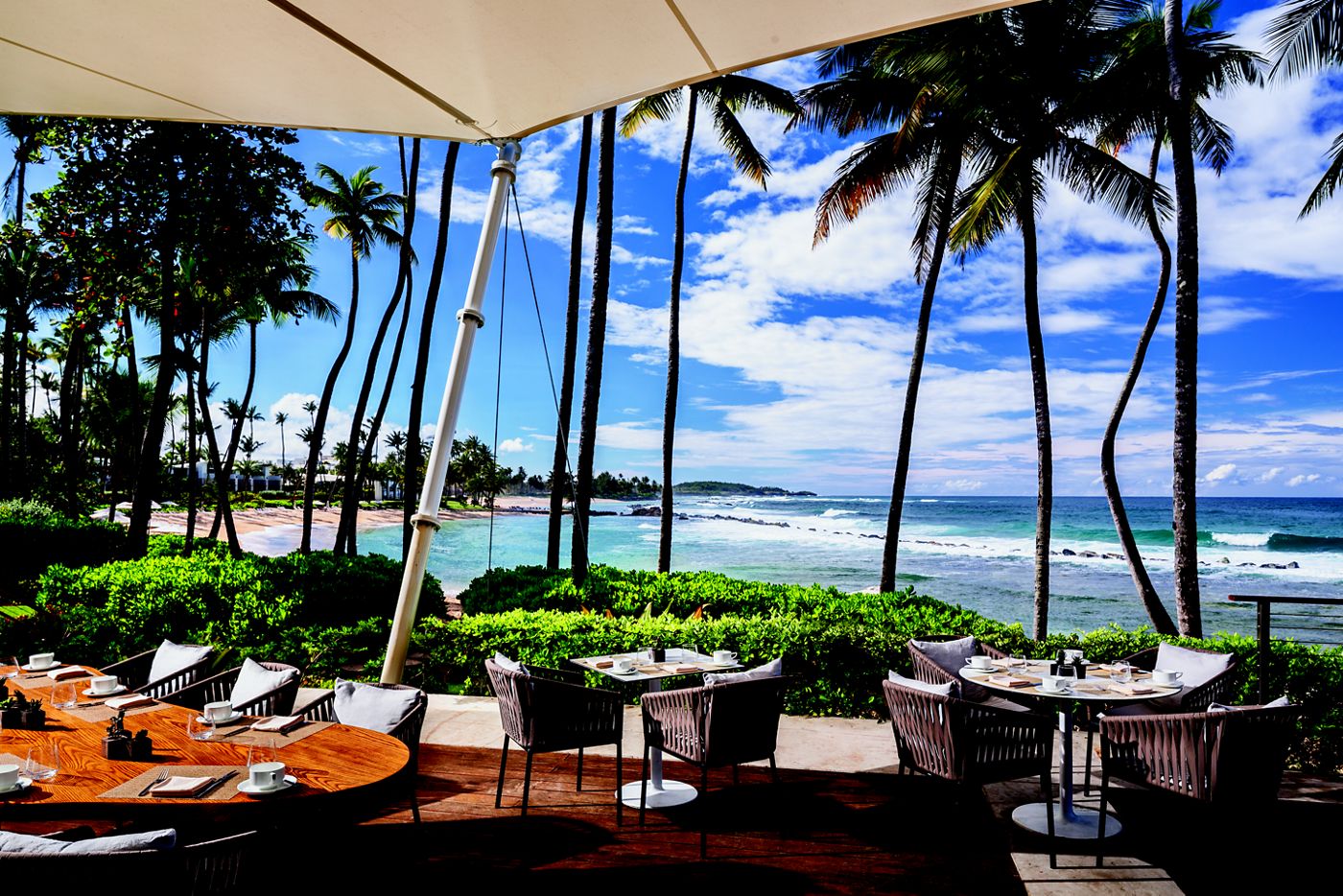 José Andrés is like the Ponce de León; it leads diners on a culinary adventure from Spain to Puerto Rico in his first opening off US mainland. At Mi Casa, you'll find brilliant reinventions of some of the chef d'oeuvres. Inspired by the Ritz-Carlton's legendary location, Mi Casa provides astute travellers with a tapas dining experience that is worthy of an enlivening atmosphere. In addition to breathtaking views of the Caribbean Sea, guests are spoilt by a masterfully crafted menu of local seafood and unique dishes. Tapas and featured meals focus on Puerto Rico's novel signature style, farm-fresh ingredients and flavourful unions. Featured dishes highlight reinvented but enticing classics, while mouthwatering desserts honour native fruits and flavours. Mi Casa's drink selection reflects its fusion cuisine showcasing a variety of classic and handcrafted beverages asserting Puerto Rico's rich history in rum.
LA PLAGE, Baie de St. Jean, St. Barthelemy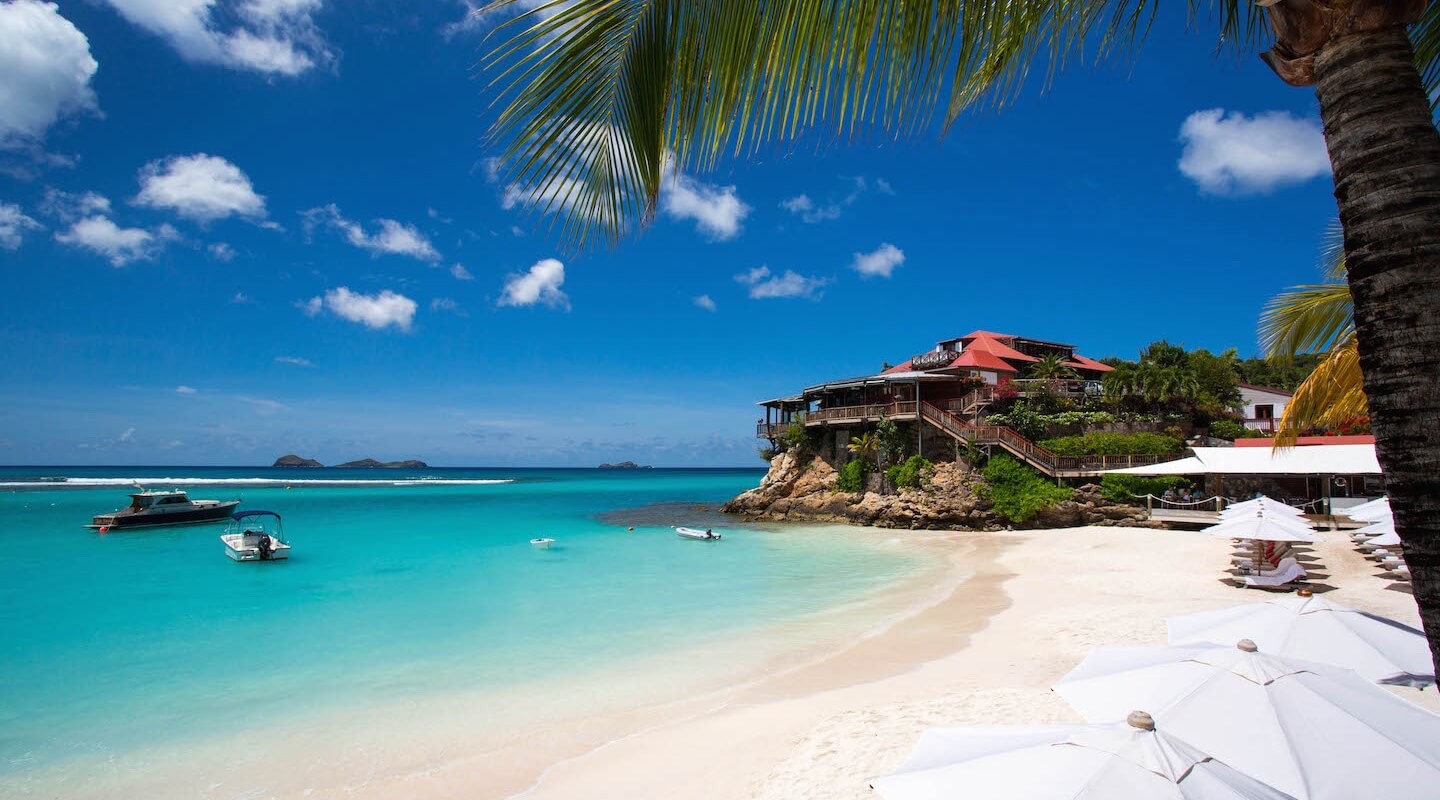 Every meal, let alone every day, at La Plage, offers guests a unique menu and experience altogether. With a cocktail in your hand and your feet planted in your hand, guests get the chance to revel in the energy and culture of La Plage. La Plage's excellent cuisine is a unique fusion of Latin seasoning and French Culinary Art, thanks to its French Head Chef, David Gendron, who creates a wonderful miscellany of styles.
The La Plage menu is based on a mixture of food and health-conscious cooking style. Featured dishes consists of Caribbean fishes and local spices: Grilled Local Lobster, Yellowfin Tuna Tataki with Thai Sauce, Half Cooked Local Wahoo with Tandoori and a lot more.In addition to the excellent food La Plage host some unmatched events and entertainments.
The Gazebo GOLDENEYE, Oracabessa Jamaica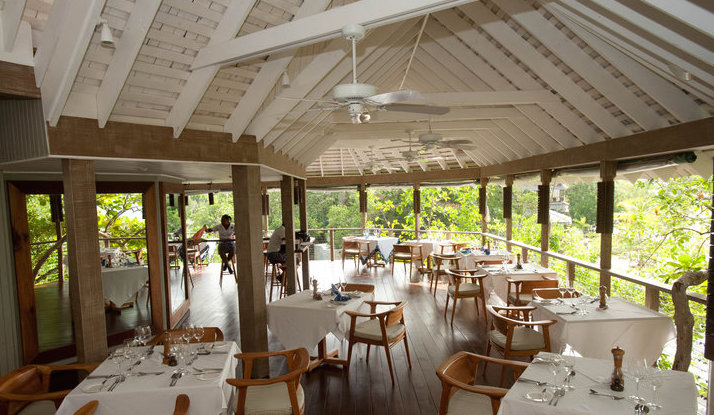 You might have heard the name before; that's because not only did Ian Fleming conjured the iconic 007 on this exact location, but he also lived on the Goldeneye Property. The aerie, tree house-style, newly modelled Gazebo (with restaurant and lounge) serves up meals with an international flavour. Overlooking both The Lagoon and Low Cay Beach, The Gazebo is a romantic, open-air location to indulge in cocktails while watching the majestic Caribbean sunset. Dishes Range from a seasoned rack of lamb to grilled lobster tail, accompanied by an international wine list.
Le Pressoir, St Martin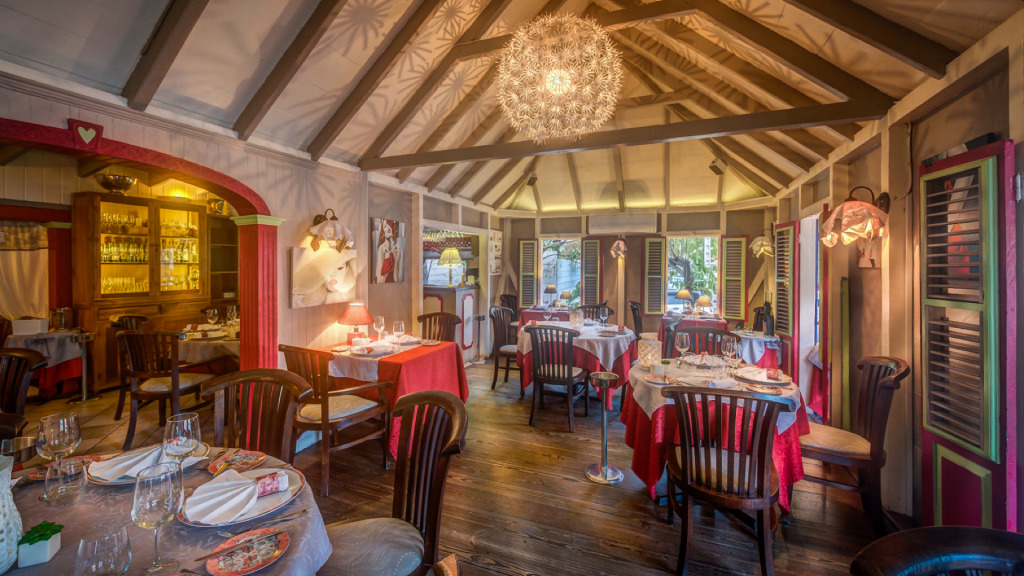 Situated on the Grand Case Boulevard in an old, this is the homage Chef Franck Mears to Brittany in the heart of the French Caribbean. As soon as you set foot in this 1870's beachside restaurant in St. Martin, you are immediately transported to a different era. It was a simpler time. In dining, its was genuinely a time to lay back, while the chefs devoted great attention to detail a serve up masterpieces all night. The name is derived from the historic salt mine that sits adjacent the restaurant, but the real charm is the culinary creations from the award-winning head chef and hospitality of his charming wife, Melanie. If you are uncertain, try any of the tastings four Foie Gras preparations, four kinds of soup or four fruit desserts — elegant preparations with stylish presentations.
Boucan By Hotel Chocolat, St Lucia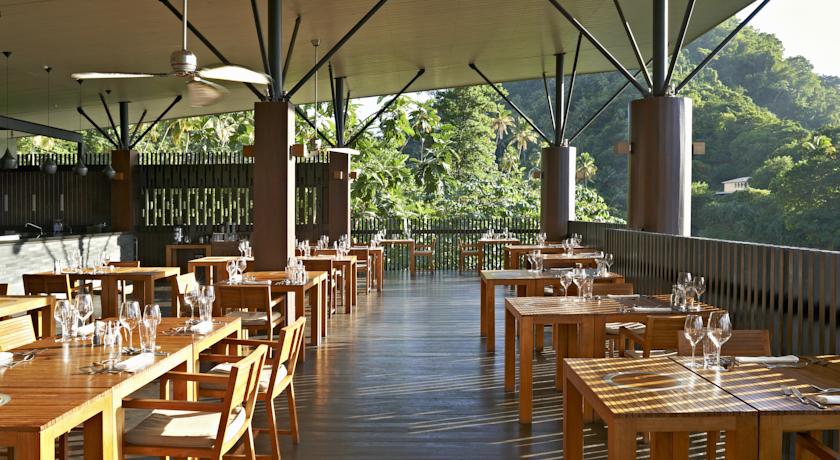 Boucan's unique cacao cuisine and beautiful setting have made it one of the Caribbean's most popular dining destinations. As a guest of Hotel Chocolat in pole position to indulge in at all, whether delving into Boucan's pioneering cacao culinary art or sipping a fresh Cacao Bellini at sunset in the chic bar. Inspired by the rare tropical fruit, cocoa, growing on Rabot Estate, this posh menu uses cacao sometimes as subtle flavour, sometimes as a light infusion, but always in a healthy, natural and exciting balance. Boucan explores the savoury and sweet, together with an amazing local produce found in St. Lucia — from the wide variety of fresh seafood and fish to delightful salad leaves, vegetables and an abundance of fruits on the estate.