A tranquil beach, two glasses of cocktail, a gorgeous Caribbean sunset. Sound tempting? Whether you are searching for the ideal honeymoon location or just a lovey-dovey weekend for two, these Couples-only Caribbean resorts are the primary destinations to relax and indulge in each other.
Sandals Halcyon Beach – Castries, St. Lucia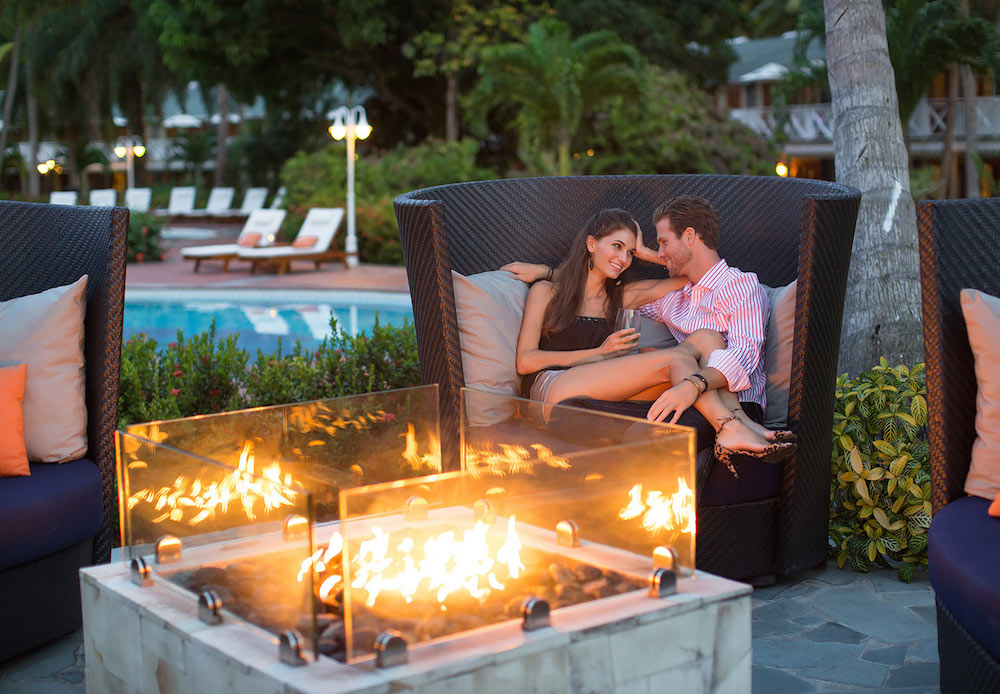 The options at this big-name resort are seemingly limitless. If there ever was a resort that embraces the traditional Caribbean romance, it undoubtedly Sandals Halcyon Beach in St. Lucia. In the heart of a tropical paradise, where awe-inspiring coconut palms border an immaculate beach, and emerald green mountains ascend from the turquoise Caribbean Sea, you will find a lovely, couples-only and intimate hideaway that is the quintessence of its name, tranquil and serene. This couples-only resort is truly a Garden Of Eden, a place where your senses are heightened into overdrive by fondling Caribbean sea breezes, luring ocean waters and fragrant tropical blossoms. Experience indulgence with a flawless love of redefined catering, and give in to a world of bewitching temptations that immerse you in the romantic realm of the island.
Le Blanc Luxury Spa Resort, Mexico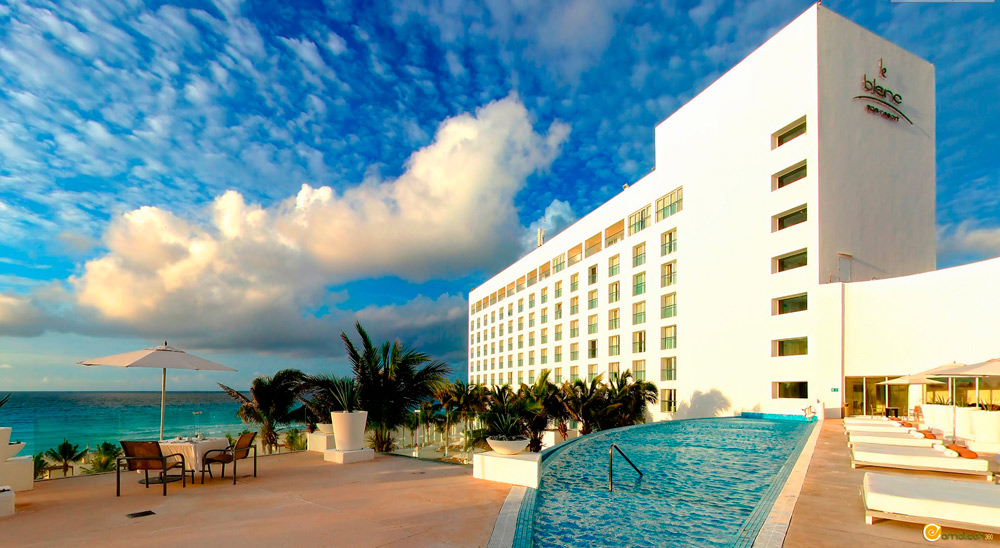 As soon as couples set foot on this all-inclusive, adults-only, couples-only resort in Cancun, Mexico, they are greeted with chilled coconut milk in champagne glasses and cold towels — setting the tone for a relaxed and romantic getaway. Chill-out at any of the resort's two infinity pools, compete against each other in a round of golf or savour a romantic dinner at any of the property's five restaurants. Elegant touches like a private whirlpool in each suite, romantic turndown service at nights and aromatherapy at tour choice set the mood for endless romance. The resorts staff-guest ratio is almost one-to-one, ensuring that every couple is specially tended to at all times.
SANDALS WHITEHOUSE, Jamaica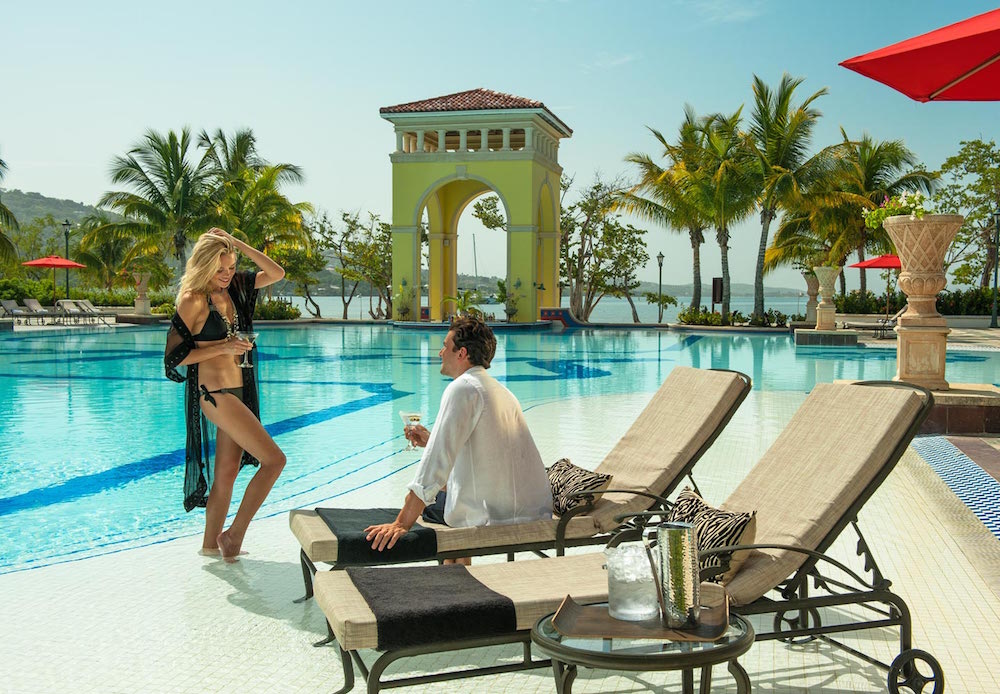 This all-inclusive, couples-only resort has designed the perfect mixture of romance, European civility and tropical beachfront paradise. Sandals Whitehouse is sublime beachfront resort within a 500-acre nature preserve. While you and your other half are strolling along a grand piazza, lined with cafes, bistros and bars, it is easy to forget that you are still in the Caribbean. Three peculiar European Villages, French, Dutch and Italian, are situated on a 2-mile stretch of white sand beach where couples can both watch sunsets and sunrises. Couples can choose from one of three pools, including the largest in Jamaica. At night, huge bonfire pits and fireplaces add to the romance and glow of this truly unique destination in the midst of paradise.
Couple Tower Isle, Jamaica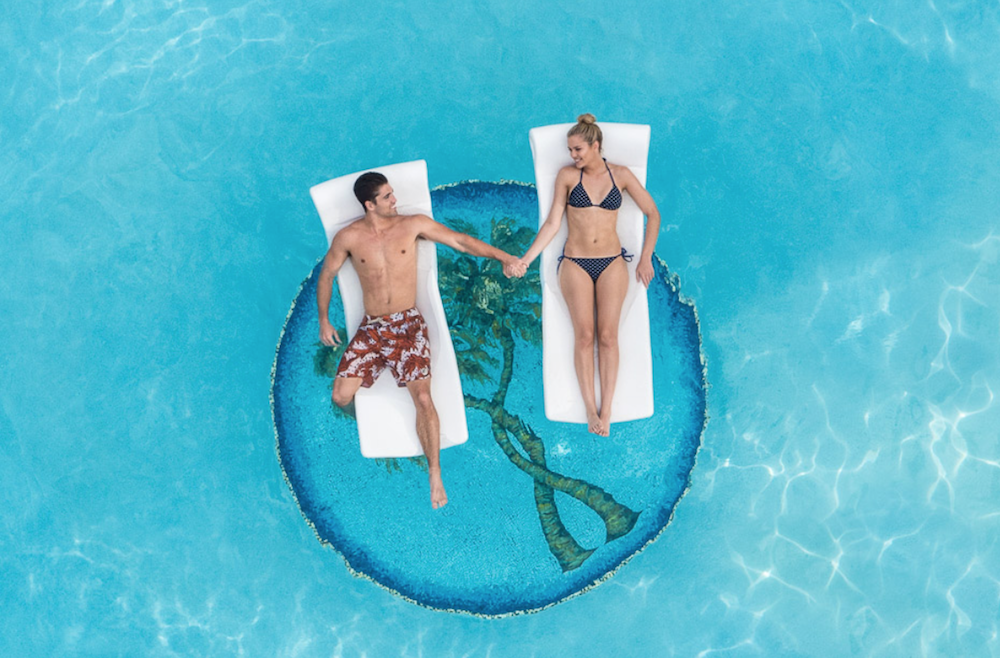 A mixture of breezy island elegance with Jamaica's flair, romance and sophistication, Couples Tower Isle is a couples-only retreat on the luxuriant coastline of Ocho Rios. A midcentury couples-only Caribbean playground for couples, this tropical getaway, continues to attract couples of every age. Boasting its own private Island just minutes away from the glistening white sand beach and a beachfront footprint that makes moving from one sun-splashed spot to another a breeze. This all-inclusive resort seduces with Jamaica's finest farm-to-table dining, award-winning spa services and stunning views of calm turquoise waters that take your breath away from the moment you enter the lobby.
Jade Mountain Resort, St. Lucia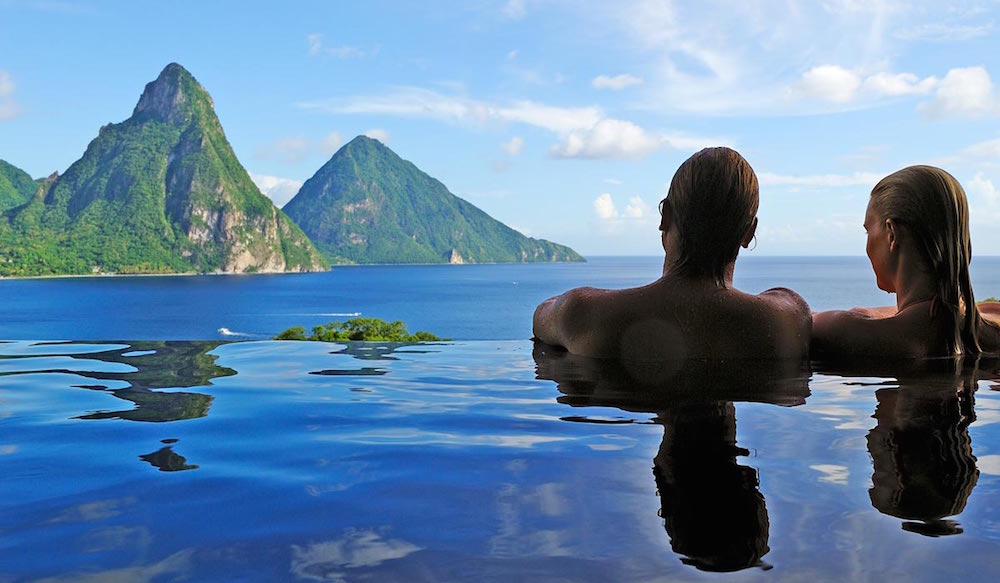 The Jade Mountain Resort is one of the Caribbean's most romantic escape, if not the world, thanks to it's stunning Piton view and state of the art design. The 29 large suites, "Sanctuaries" as they're called, are by far the highlight at this couples-only; through the stylish, open fourth wall, with each boasting a sea view from the entire room, which has a canopied bed, private infinity pool and raised whirlpool tub. Guests can also take a trek down to use the beaches, water sports, and dive centre at its sister property Anse Chastanet.
Desire Riviera Maya Pearl Resort, Mexico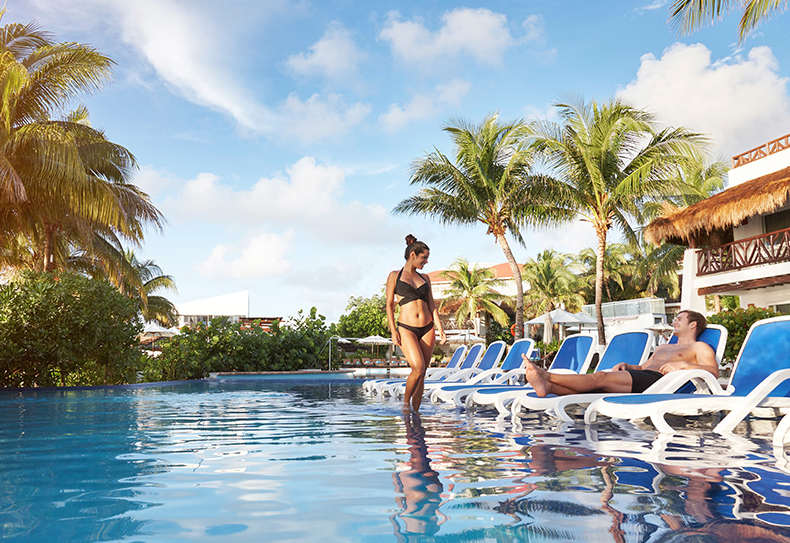 Dive deep into the tropical beaches of Puerto Morelos, at Desire Riviera Maya Pearl Resort, as couples plunge into a mouthwatering sensual couples-only environment, where apprehensions do not exist. From arrival, you feel an explosion of seductive and romantic energy, setting the ideal backdrop for passion and provocative experiences. Every day you will be devoured by a game of seduction, whether it be the beach beds, the spa, at the pool, or titillative signature theme nights, this adults-only clothing optional ambience will take you on a journey beyond the limits of pleasure and romance.

Couples San Souci, Jamaica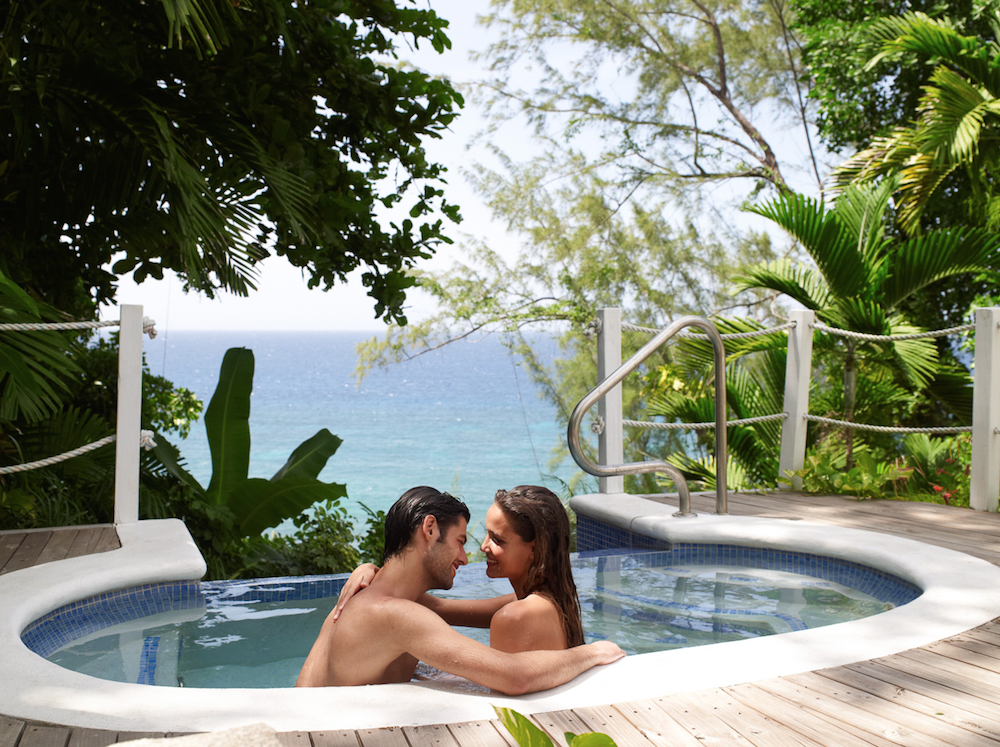 Explore a blissful romantic, couples-only getaway at Couples San Souci in Ocho Rios Jamaica. This resort has been long considered as the "Jewel of the Caribbean," sweeping couples into a kaleidoscope of tropical beauty, romance and island surroundings. A hidden gem situated gloriously against verdant mountains, and the Caribbean Sea, this resort on the North coast of Jamaica emits a sense of seclusion and intimacy, Its luxuriant vegetation and smaller footprint allows couples to lose themselves wandering its secluded stone pathways. No matter where the winding paths lead you, you are never too far away from breathtaking sea views.
SECRETS MAROMA BEACH RIVIERA CANCUN, Mexico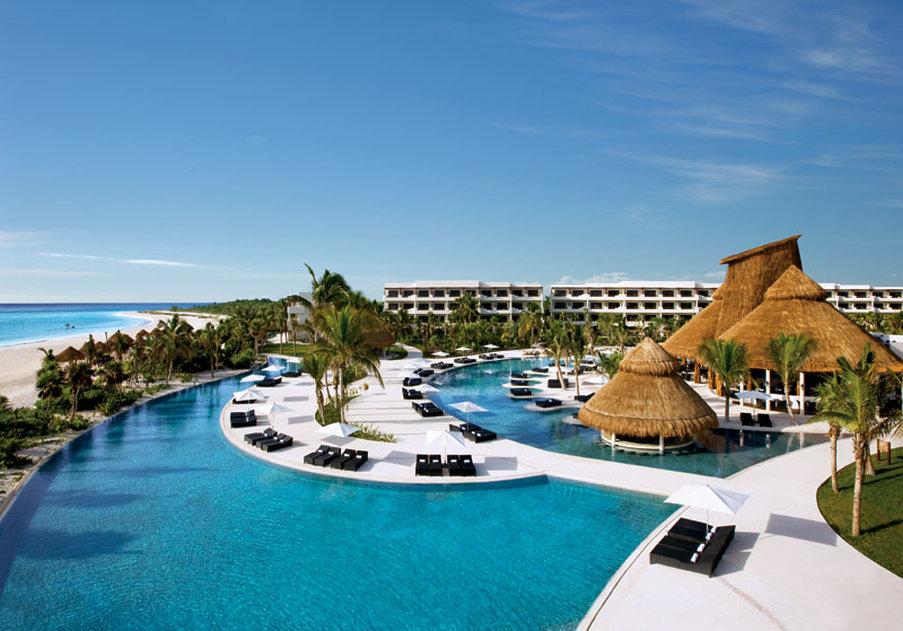 Submerge into a romantic, couples-only hideaway at the Secrets Maroma Beach Riviera Cancun, where couples escape the everyday stress in the midst the natural glamour of the Caribbean. Secrets Maroma has redefined the all-inclusive experience with unlimited luxury so that you are exposed to world class amenities and unrivalled personal services as much as you desire. Embark on your romantic getaway in some of the most desirable locations in the Caribbean, and discover the one of a kind sophistication found only at a Secrets resort.
Sandals Grande, Antigua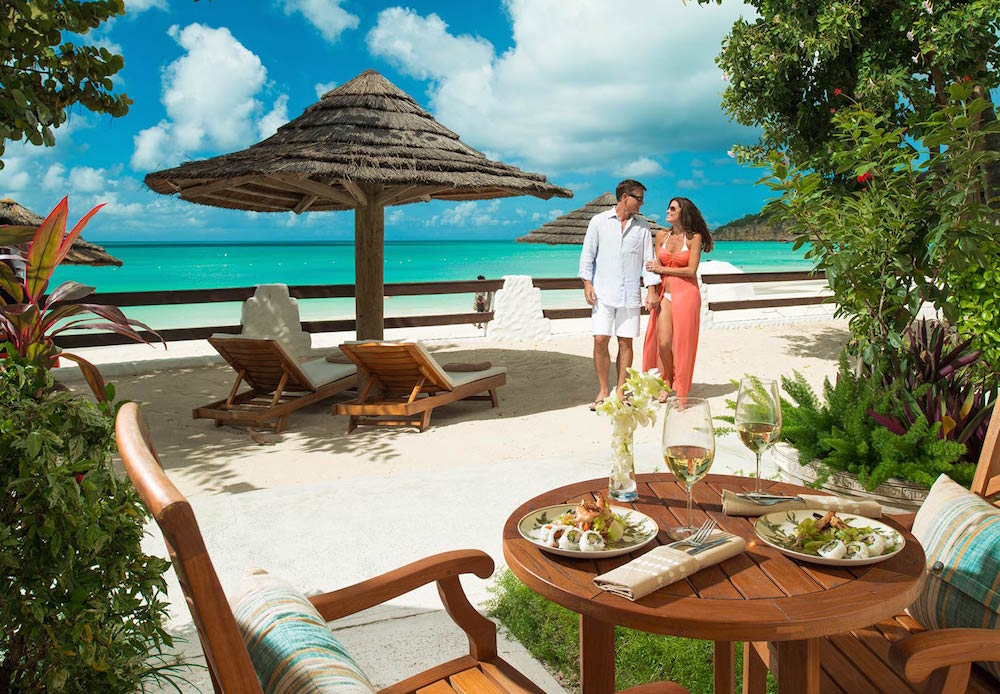 Explore the most romantic, couples-only resort in the Caribbean. Sandals Grande has been voted the "World's Most Romantic Resort" year and year again, Sandals Grande sits on Antigua's finest and most famous beach, Dickenson Bay. Wander the Caribbean Grove, a loving seaside garden paradise glorified by winding pathways, glorious palms and cooling Trade Winds. Then step into a realm of stylish elegance where European splendour unfolds from the hills to villas-by-the-sea at the 5-star, all-suite Mediterranean Village. Come chill-out on powdery white sands and let the warmth of the Caribbean stimulate your senses. Create your own love story as you share the most elegant, romantic vacation of your lifetime.
Desire Riviera Maya Resort, Mexico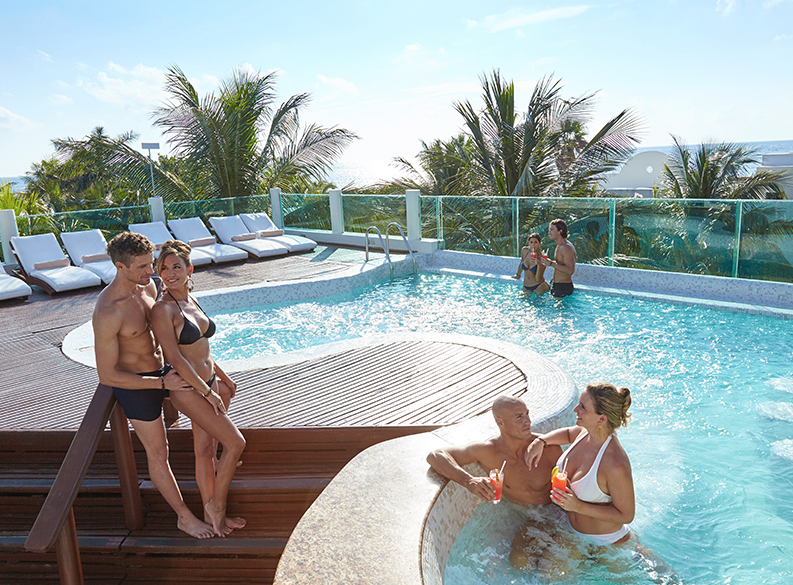 As soon as couples enter this couples-only resort in Mexico, you will be inundated in a fantasy world of erotic couples-only pleasure. From 5-star restaurants serving tropical cuisine and Caribbean mixed drinks, to Bali beach beds on cotton-white sand, or Desire's stunning clothing-optional oceanfront, Desire Riviera Maya offers a voluptuous, sexual and romantic environment, inviting you and other like-minded couples to come and indulge in game romance seduction.