Sandals LaSource Grenada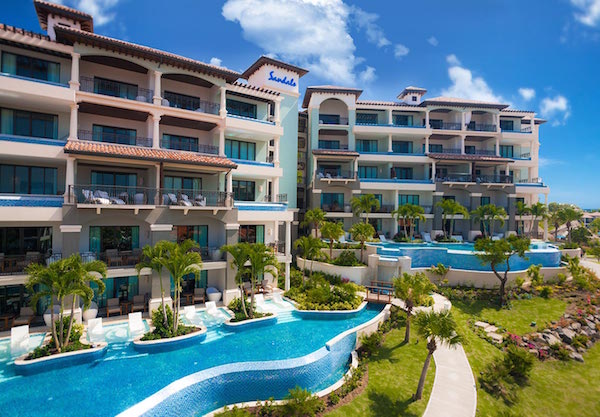 Luxury, romantic, 225-room, all-inclusive, this couples-only resort is one of the newest addition to the Sandals family. Set upon over 17-acres Grenadian glamorous shoreline and the southwesterly it of the island with gazebos,and an added romantic touch of numerous fire pits and swinging chairs out on the pier gazing over the turquoise water, are just some of the features that make Sandals Lasource Grenada unique. Some of the rooms have soaking tubs, private pools with butler service and the cosmopolitan, modern decor is a major new attraction here.

The Caves, Jamaica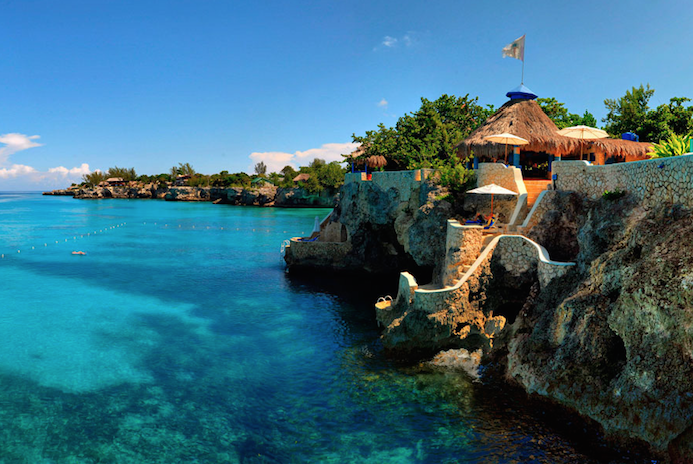 Some would argue that The caves are Jamaica's most romantic getaway adults only resort, this 12 unique suites and cottages are thrust amidst luxuriant garden paths and dramatic see-side cliffs. With gourmet restaurants surviving up high-quality local cuisine, intimate, a top-shelf bar, and the most attentive customer service make it the best all-inclusive Jamaica has to offer.

Excellence Playa Mujeres, Cancun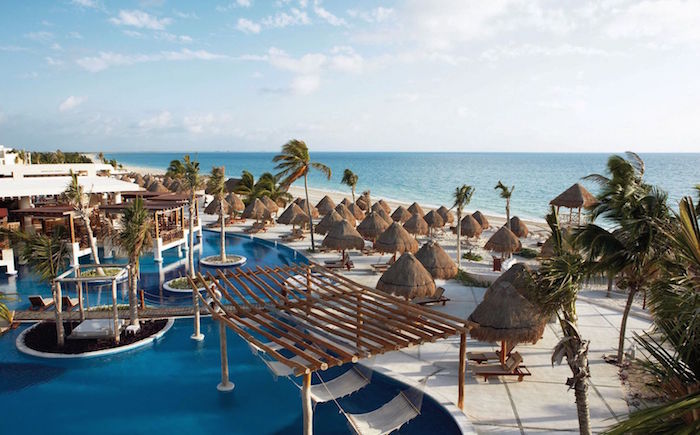 This all-inclusive, luxurious resort is situated in the center of the private resort community at the North coast of Cancun. Luxurious, modern suites are massive and have large whirlpool tubs; certain room categories have swim-up rooms or private plunge pools. All the characteristics that you would anticipate from this quality of resort are here, 11 bars seven pools,10 restaurants and a high-quality spa. The sheltered location adds to the appeal for many people but may be a tad too isolated for some.

Secrets Wild Orchid Montego Bay, Jamaica


Secrets Wild Orchid is one of the most luxurious all-inclusive adults-only resorts in Jamaica. and has a long list of property characteristics, including five bars, 8 restaurants and a host of activities: spa, a theater, a dive center, shopping center, and a casino. The resort virtually shares all the amenities of its sister property next door Secrets St. James.

Sandals Royal Plantation, Jamaica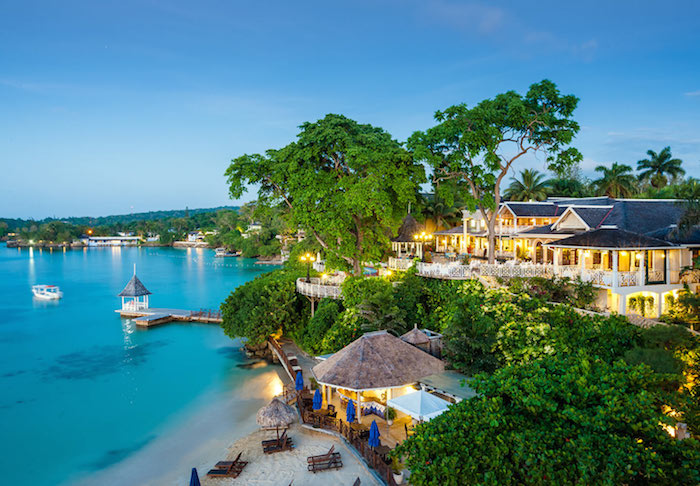 The Sandals Royal Plantation is incredibly devoted for an all-inclusive resort, it has all the characteristics of a large resort despite only having 74 suites, including a stylish spa and an extraordinary beach. Outstandingly, there is no underwhelming buffet food here; every meal is served a la carte. The suites have a definitive colonial design with four-poster beds a butler service, and some also boast an incredible sea view. The feeling at Sandals Royal Plantation is very secluded and relaxed, gone are the days of obstreperous crowds that are normally associated with the traditional all-inclusive.

Le Blanc Spa Resort, Cancun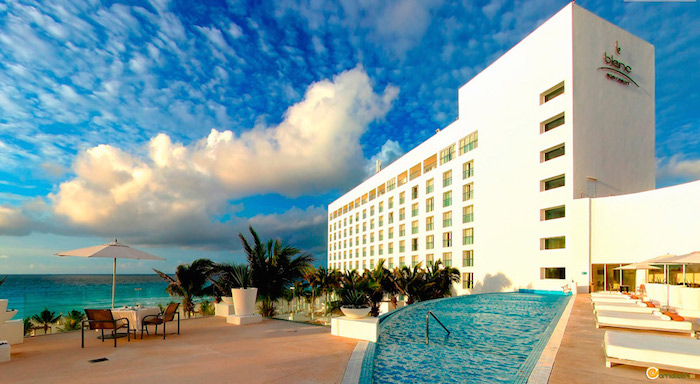 This very pricey and luxurious, 260-room resort is the number 1 adults-only all-inclusive in town. It is a cut above the rest for its beautiful white sand beaches in the centre of the Hotel Zone, stunning pools, decadent spas, not to mention the indulging service, from the butlers who will see to it that you have everything you need to the poolside attendants who will provide you with cool towels for your eyes. It has a vibrant, stunning aesthetic throughout the entire immaculate white property, and modern, colorful rooms have large whirlpool tubs most of which have ocean views.

Iberostar Grand Hotel Paraiso, Playa Del Carmen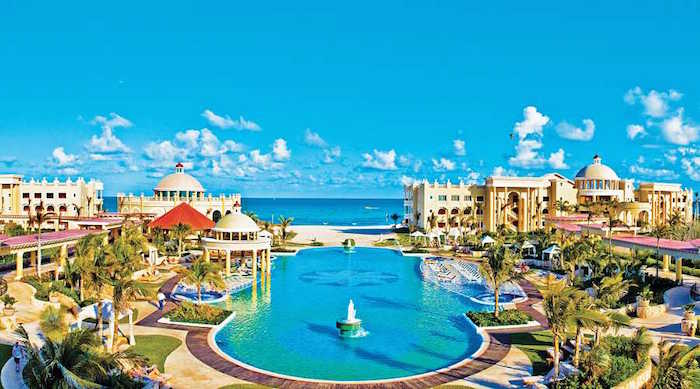 As the name suggests, the Iberostar is, in fact, really massive; from the Roman-style columns to the marble floors to the crystal chandeliers to the gold leaf accents. This is by far the best hotel of the five in the Iberostar complex, and guests here can enjoy the use of neighboring properties if they please. Decadent rooms have private rooms and jetted tubs. Both liquor and food here are high-end.

Sanctuary Cap Cana by Alsol, Dominican Republic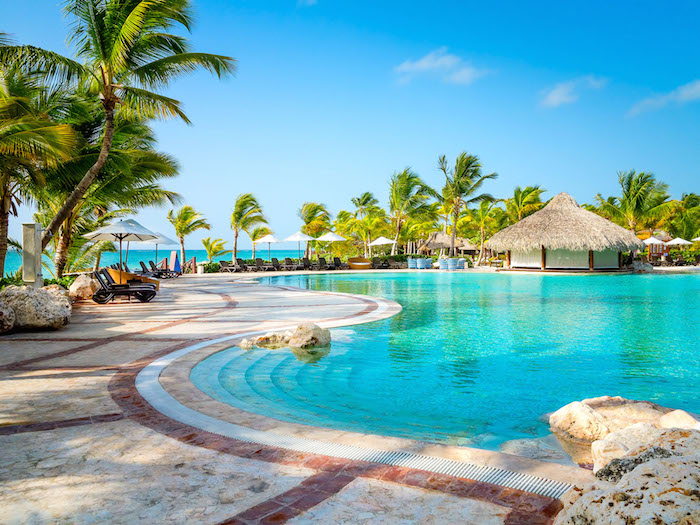 This 174-room, luxury all-inclusive resort is situated along a sprawling pure white sand beach and is roosted on a cliff by the ocean in the steady Cap Cana complex, just about 15 minutes from the Punta Cana International Airport. It's sophisticatedly decorated pools, restaurants and spas are all among the Dominican Republic's best. Sanctuary Cap Cana's design was inspired by 3 different styles: Spanish Colonial, The Castle Suites, and Caribbean Villas. All these features combined with the turquoise waters and white sand beaches of Cap Cana make it one of the most amazing and desirable destinations in the world.

Jade Mountain Resort, St. Lucia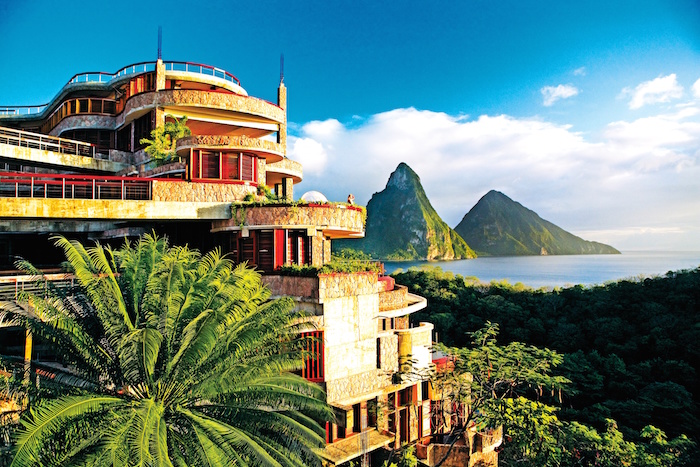 The Jade Mountain Resort is one of the Caribbean's most romantic escape, if not the world, thanks to it's stunning Piton view and state of the art design. The 29 gigantic suites, "Sanctuaries" as they're called, are by far the highlight; through the stylish, open fourth wall, with each boasting a sea view from the entire room, which has a canopied bed, private infinity pool and raised whirlpool tub. Guests can also take a trek down to use the beaches, water sports, and dive center at its sister property Anse Chastanet.
Zoetry Paraiso de la Bonita, Puerto Morelos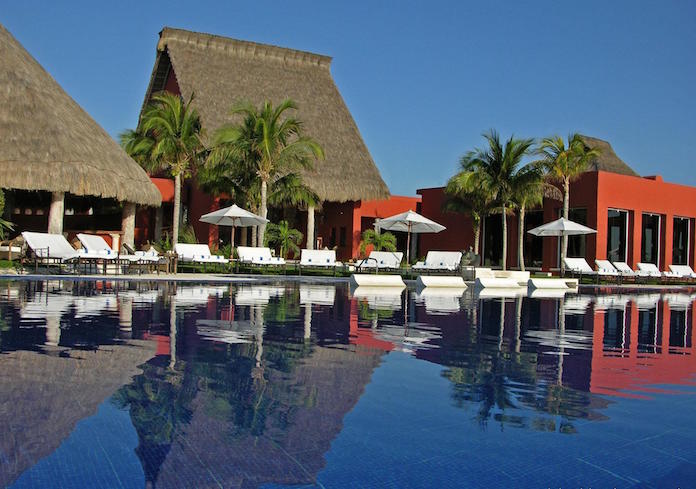 With just about 90 suites, the Zoetry Paraiso gives a romantic, wellness-specified boutique experience in Riviera Maya. The distinctive design of the suites offer a different experience for guests., with small personal outdoor pools, plunge pools, and a small bath-side indoor garden. Even though each of the warm, Mediterranean design rooms are a bit different, they are all spacious and have Bulgari toiletries. The beach and pool area are laid-back with double-size beach chairs that are perfect for couples, and the on-spot dining upholds the resort's wellness style alive with healthy, delicious meals.