Valentine's Day is closer than you think it is. One of the most romantic things you can do for your sweetheart this Valentine's Day is to whisk him or her away for a romantic getaway to one of the Caribbean's most romantic travel destinations.
Upgrade from the typical red roses and box of chocolate and escape to one the Caribbean's many romantic resorts to sweep your lover off their feet. From rainforest escapades to beach vacations, the Caribbean have more than enough adventures and activities for you and your lover to indulge in. Make a Valentine's Day Vacation your gift for your next Valentine's Day and take your romantic relationship to the next level.
Here are some of the Caribbean's most romantic resorts to help you make up your mind.
One & Only Ocean Club, Paradise Island, Bahamas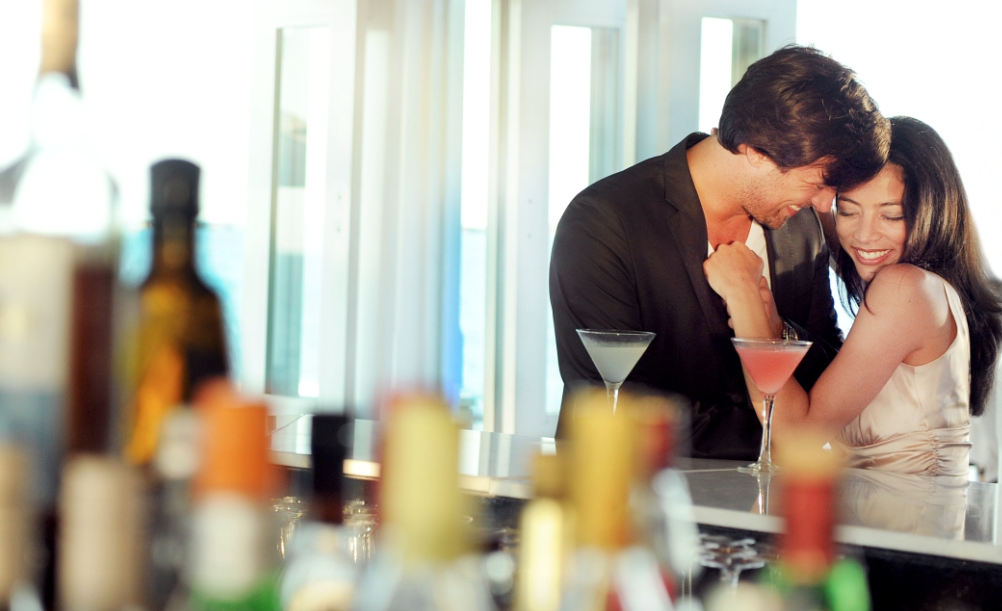 There is a reason this resort is called One & Only — there's nothing else like it in the Bahamas, or anywhere in the Caribbean as a matter of fact. The 106 suites and rooms, divided into two sections, are romantic and luxurious, and the ones in the newer Crescent Wing are even more stylish and modern. You and your Valentine, also have access to the neighbouring Atlantis but will be exposed to a less romantic setting. The expansive, manicured grounds have two outdoor pools, a never ending stretch of elegant white sand beach and a romantic garden and sanctuary Versailles which is perfect for weddings or vow renewals. You and your Valentine will be spoilt for choice when it comes to activities, with daily amenities like tennis courts, golf course, world class spa's, indoor and outdoor fitness centre and unlimited watersports activities. When the sun goes down, guests return to their rooms to find wine, chocolate and strawberries waiting, and many couples choose to begin their evenings with drinks at sunset at Jean-Georges' Dune restaurant.
Couple Tower Isle, Jamaica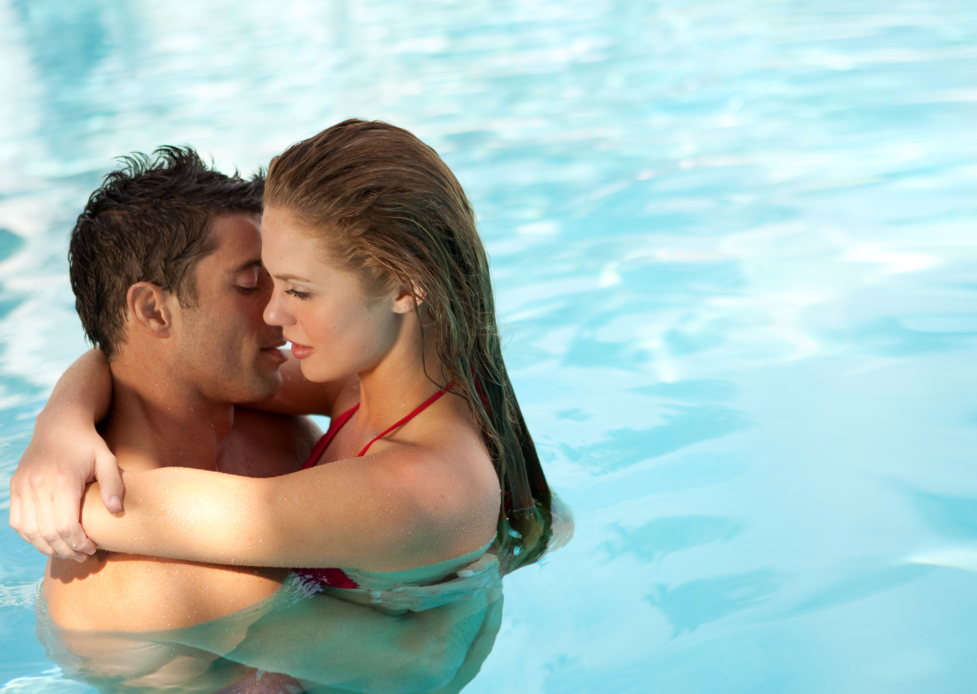 A mixture of breezy island elegance with Jamaica's flair, romance and sophistication, Couples Tower Isle is a couples-only retreat on the luxuriant coastline of Ocho Rios. A midcentury couples-only Caribbean playground for couples, this tropical getaway continues to attract couples of every age. Boasting its own private Island just minutes away from the glistening white sand beach and a beachfront footprint that makes moving from one sun-splashed spot to another a breeze. Couple Tower Isle seduces couples with Jamaica's finest farm-to-table dining, award-winning spa services and stunning views of calm turquoise waters that take your breath away from the moment you enter the lobby.
Jade Mountain Resort, St. Lucia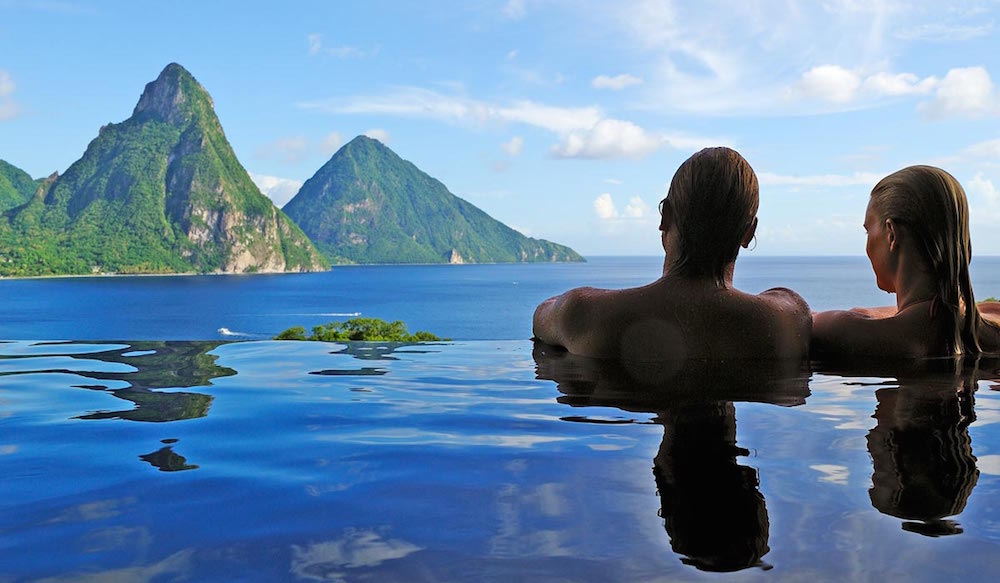 The Jade Mountain Resort is one of the Caribbean's most romantic escape, if not the world, thanks to it's stunning Piton view and state of the art design. The 29 large suites, "Sanctuaries" as they're called, are by far the highlight at this couples-only; through the stylish, open fourth wall, with each boasting a sea view from the entire room, which has a canopied bed, private infinity pool and raised whirlpool tub. Guests can also take a trek down to use the beaches, water sports, and dive centre at its sister property Anse Chastanet.
Sugar Beach, A Viceroy Resort, St. Lucia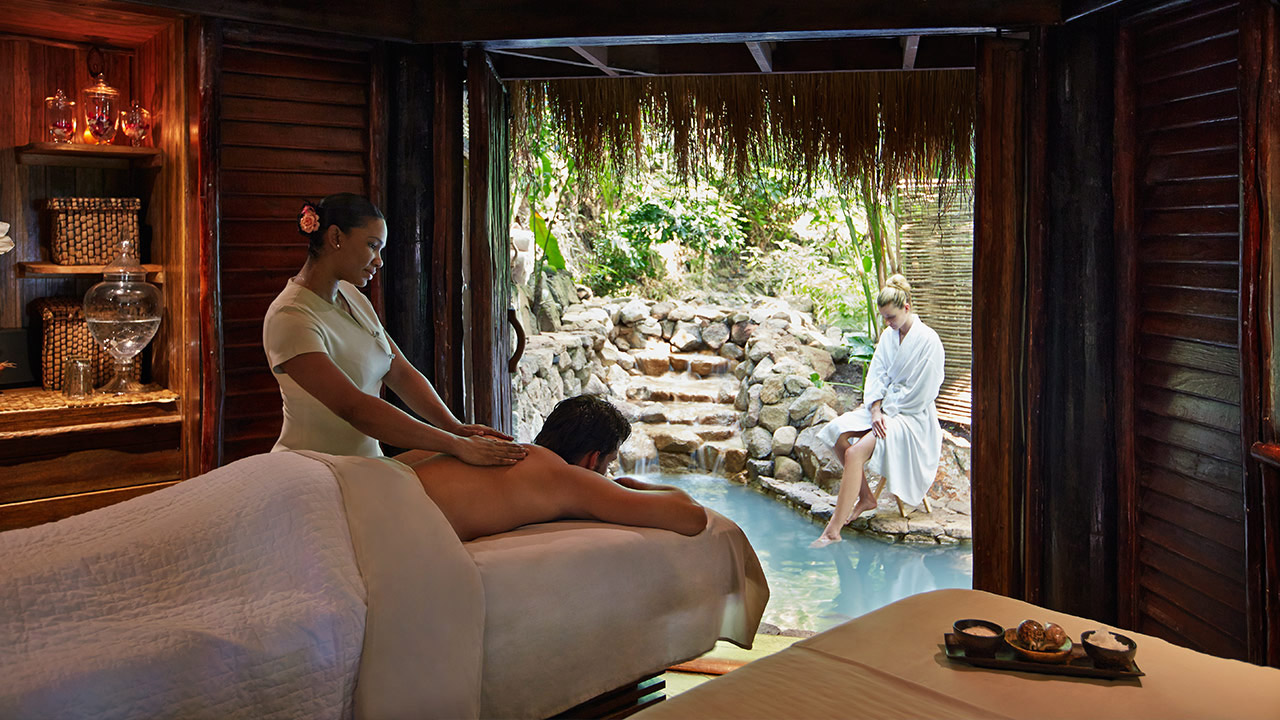 This romantic Viceroy is truly a stunner. It is situated in arguably the best location in St. Lucia, exactly between the Pitons, St. Lucia's iconic volcanic peaks, and on a stunning white-sand beach. It has 79 elegant suites that are mostly white, stylish and all come with butlers, private plunge pools and 24-hour service; the larger cottages and villas offer large bathrooms and living rooms. Other features include romantic pools, fitness, centres, free watersports and tennis courts. The romantic treehouse spa is one of the best in the Caribbean.
Sandals Grande, Antigua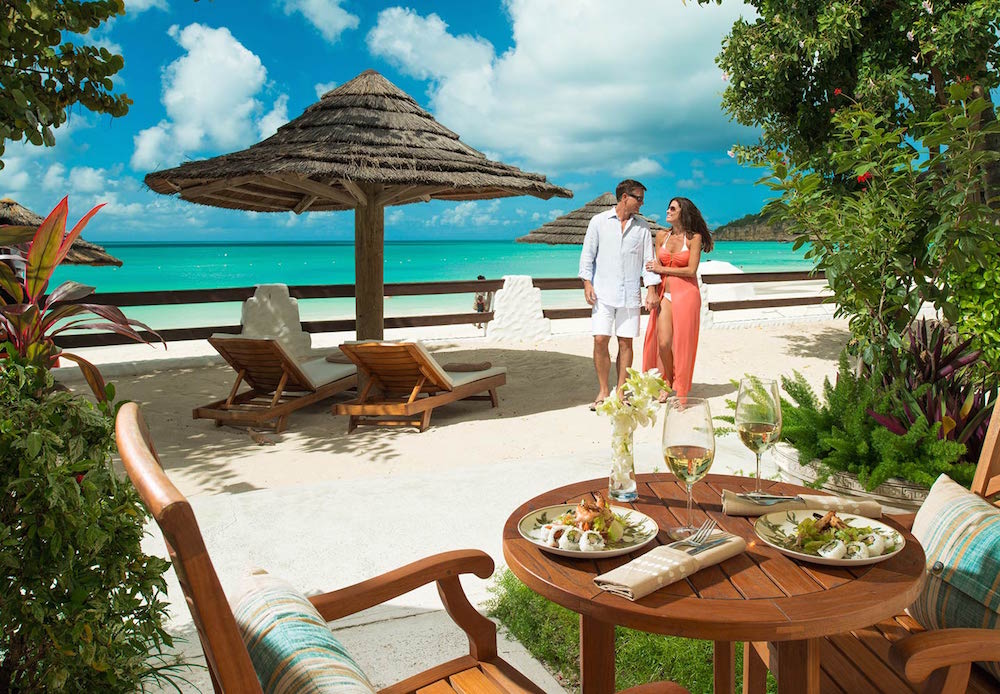 Explore the most romantic, couples-only resort in the Caribbean. Sandals Grande has been voted the "World's Most Romantic Resort" year and year again, Sandals Grande sits on Antigua's finest and most famous beach, Dickenson Bay. Wander the Caribbean Grove, a loving seaside garden paradise glorified by winding pathways, glorious palms and cooling Trade Winds. Then step into a realm of stylish elegance where European splendour unfolds from the hills to villas-by-the-sea at the 5-star, all-suite Mediterranean Village. Come chill-out on powdery white sands and let the warmth of the Caribbean stimulate your senses. Create your love own story as you share the most luxurious, romantic vacation of your lifetime.
Le Sereno Hotel, Grand Cul-de-Sac, St. Barts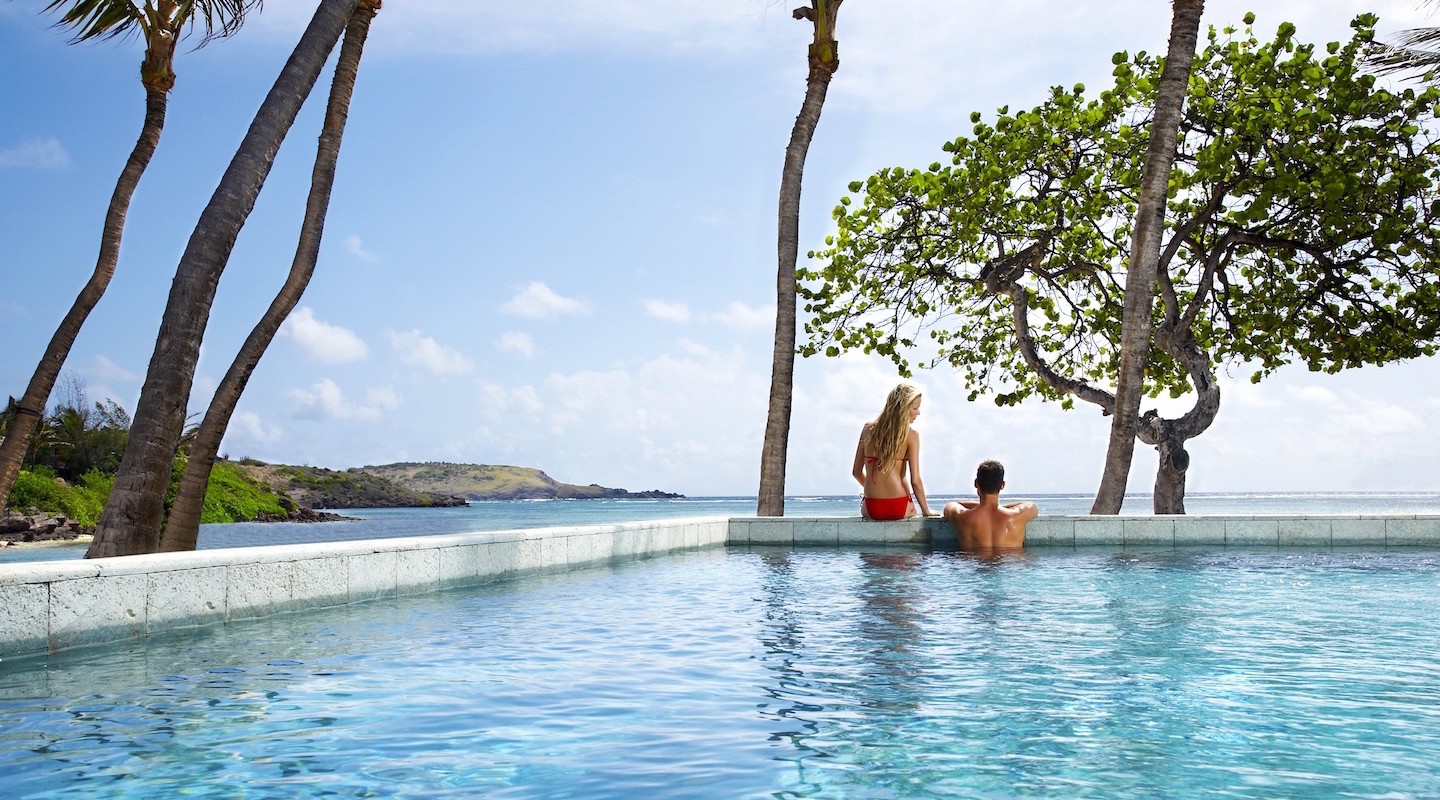 If you ever wondered where the stars might head to for a valentines day vacation, look no further than the romantic Le Sereno, a stylish five-star, boutique resort for couples all across the world. The simple, chic interiors are designed by the popular designer, Christian Liaigre, and are matched by equally luxurious amenities and breathtaking views of the Caribbean Sea and options of in-room spa treatments as well as round-the-clock room services that makes it a truly pampering and romantic experience. This resort was specially designed for the more sophisticated couples who are down for renting a car to reach the secluded romance of this mountainside resort.
Couples San Souci, Jamaica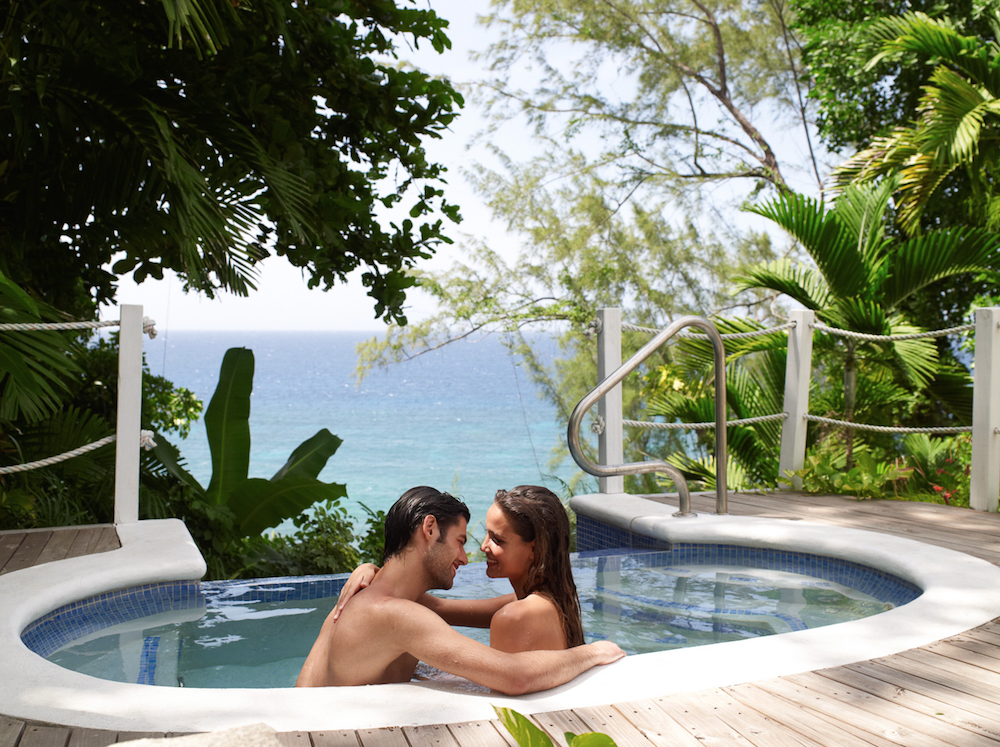 Explore a blissful romantic, couples-only getaway at Couples San Souci in Ocho Rios Jamaica. This resort has been long considered as the "Jewel of the Caribbean," sweeping couples into a kaleidoscope of tropical beauty, romance and island surroundings. A hidden gem situated gloriously against verdant mountains, and the Caribbean Sea, this resort on the North coast of Jamaica emits a sense of seclusion and intimacy, Its luxuriant vegetation and smaller footprint allows couples to lose themselves wandering its secluded stone pathways. No matter where the winding paths lead you, you are never too far away from breathtaking sea views.
Caribbean Club Seven Mile Beach, Grand Cayman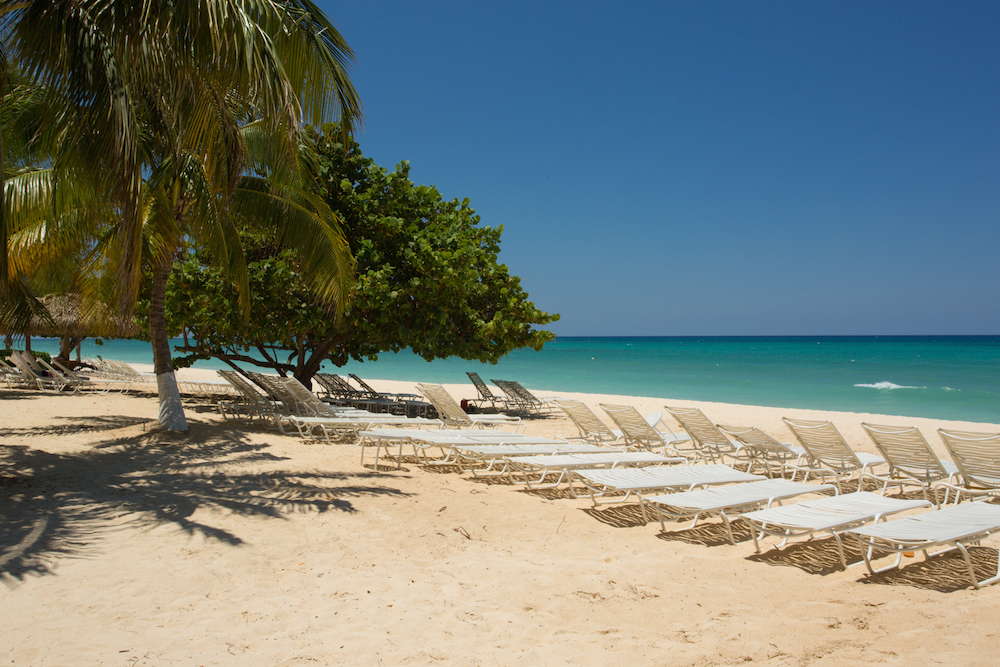 The Caribbean Club is a romantic, luxury boutique resort situated on Grand Cayman's Seven Mile Beach. The 37 large villas and suites are individually owned, elegantly decorated, and all have balconies with ocean views, full kitchens, and marble bathrooms separate whirlpool tubs and rainfall showers. The Club also has one of the most beautiful stretch of beach along the Seven Mile coast with white sand, calm waves and turquoise water. The pool areas and beaches are never crowded, meaning couples can have a quiet and romantic valentines getaway.
SANDALS WHITEHOUSE, Jamaica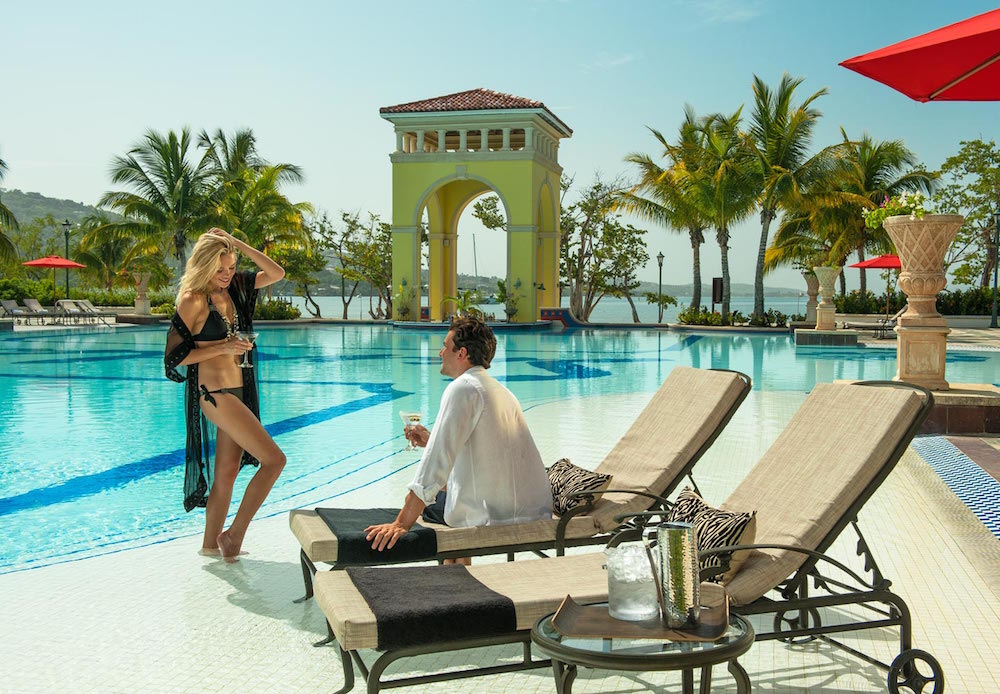 This all-inclusive, couples-only resort has designed the perfect mixture of romance European civility and beachfront tropical paradise. Sandals Whitehouse is sublime beachfront resort within a 500-acre nature preserve. While you and your other half are strolling along a grand piazza, lined with cafes, bistros and bars, it is easy to forget that you are still in the Caribbean. Three peculiar European Villages, French, Dutch and Italian, are situated on a 2-mile stretch of white sand beach where couples can both watch sunsets and sunrises. Couples can choose from one of three pools, including the largest in Jamaica. At night, large bonfire pits and fireplaces add to the romance and glow of this truly unique destination in the midst of paradise.
Spice Island Beach Resort, Grenada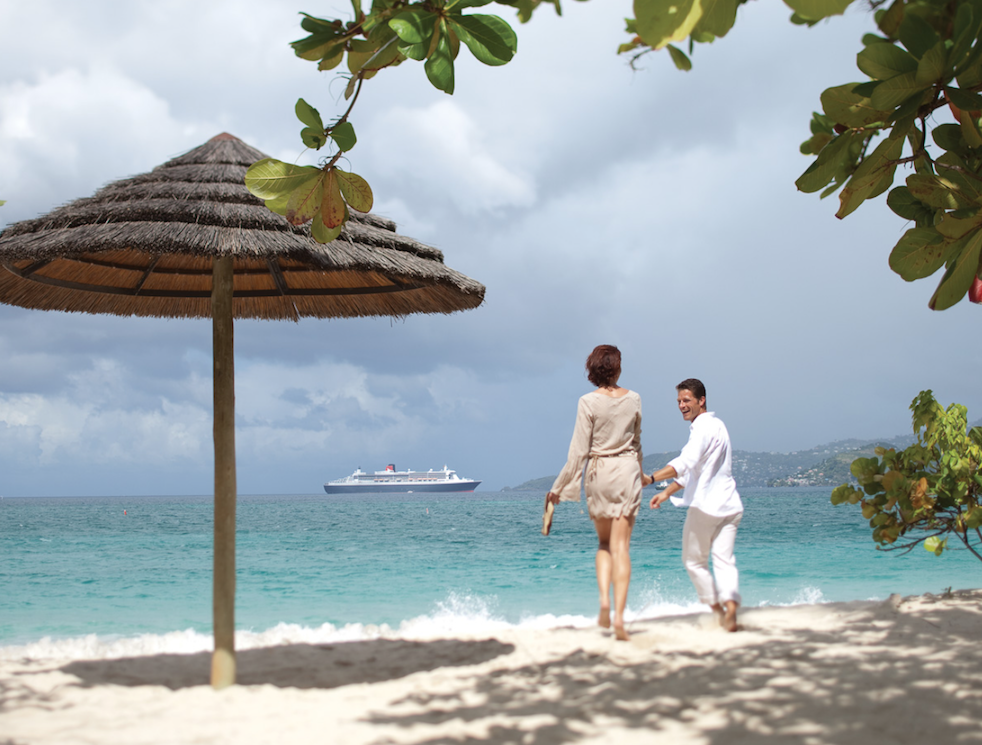 This luxurious all-inclusive resort is one of the most fashionable and well-known resorts in Grenada, with 64 elegant suites spotting a quarter of the mile long beachfront. Spice Island is a tranquil tropical haven amidst a bustling Grande Anse beach area with manicured lines and a class vibe that still maintains the relaxed charm of the Caribbean. The resort features a world-class spa, two restaurants and a variety of activities, and it is still easy to find peace and quiet