The Caribbean is famous for its many all-inclusive resorts, which includes alcohol, meals, and an abundance of activities in the vacation packages. But some resorts are miles ahead of the rest when it comes to the quality of the accommodations and services. Based on the feedback from industry experts and frequent Caribbean travellers, we have put together a list showing the top 10 all-inclusive resorts in the Caribbean.

Jade Mountain, St. Lucia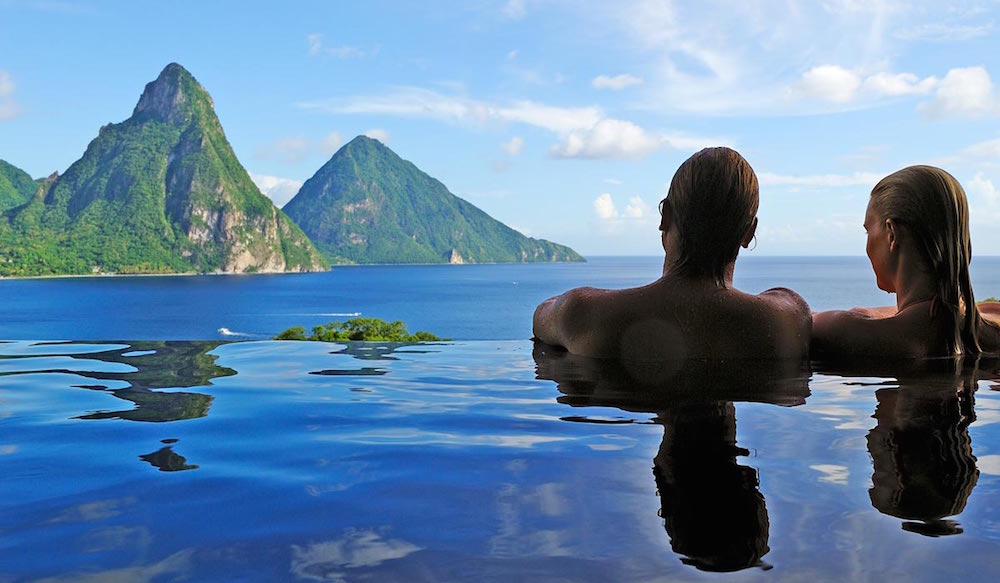 Rising above Anse Chastanet, its sister resort, Jade Mountain offers high rise views of the Piton Mountains, with world-class architecture that draws os St. Lucia's untouched beauty. Each os its massive suites, known as "sanctuaries' has only three walls, 15-foot ceilings and lovely furnishings crafted from tropical wood. Most of the suites feature infinity pools that create images of unlimited space between you and the Caribbean Sea and the Twin Pitons. However, though the open walls produce majestic views, it also means that you will be up close and personal with some of St. Lucia's high-flying creatures. In addition to the breathtaking views, Jade Mountain also boasts a variety of island activities, including scuba diving and snorkelling in the Anse Chastanet Bay, sunset sailing and access to al of Anse Chastenet's activities and facilities.
Zoetry Agua Punta Cana, Dominican Republic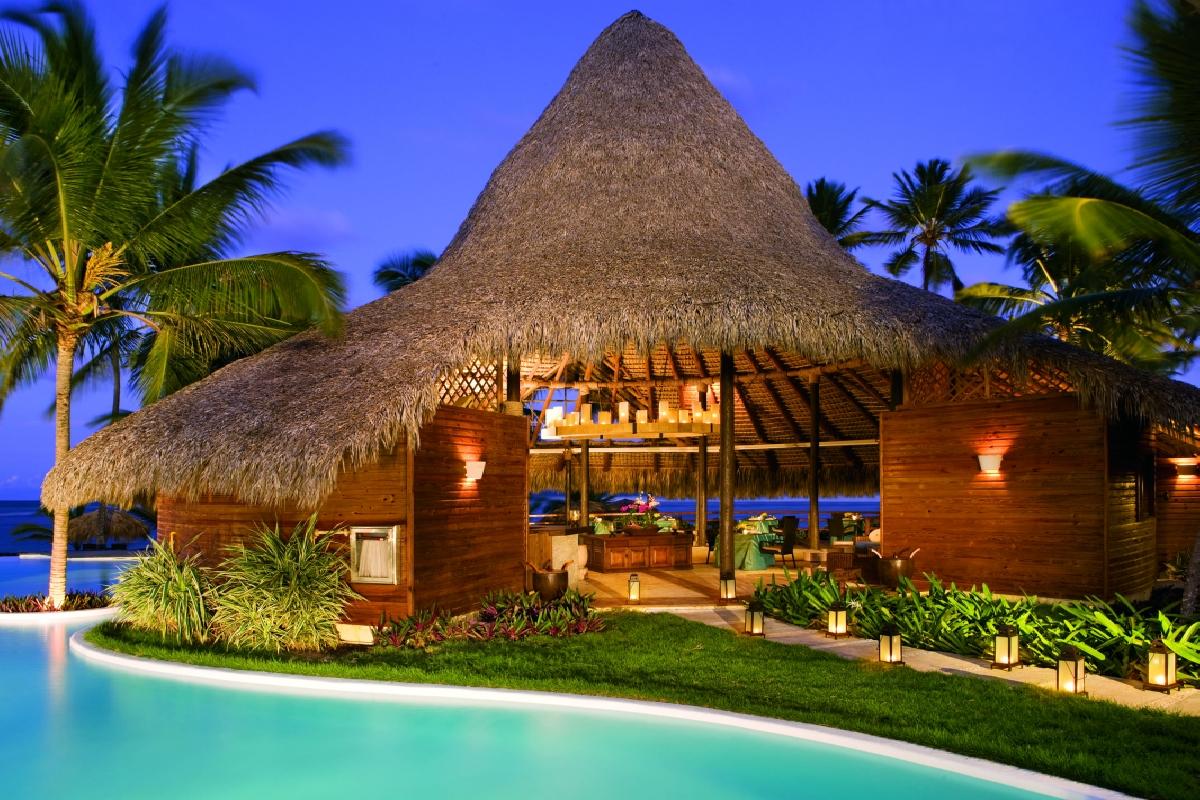 One on Dominican Republic's most luxurious and tranquil all-inclusive resorts. Zoetry is surrounded by lush grounds, world-class pools, a quiet white-sand beach, and one of the best spas in the Caribbean. The all-inclusive rates cover everything from a la carte dining to top-shelf liquors at the resort's four restaurants. Guests also have the option of ordering from the 24-hour room service menu and indulge in craft cocktails from any of the three bars. Also included in the all-inclusive package are yoga classes, horseback riding sessions per guests and laundry service. What's different about Zoetry Agua Punta Cana is that it lacks the loud nightly entertainment of many all-inclusive resorts, but that's what makes it the perfect choice for vacationers who are seeking a relaxing, romantic getaway.
Round Hill Hotel & Villas, Jamaica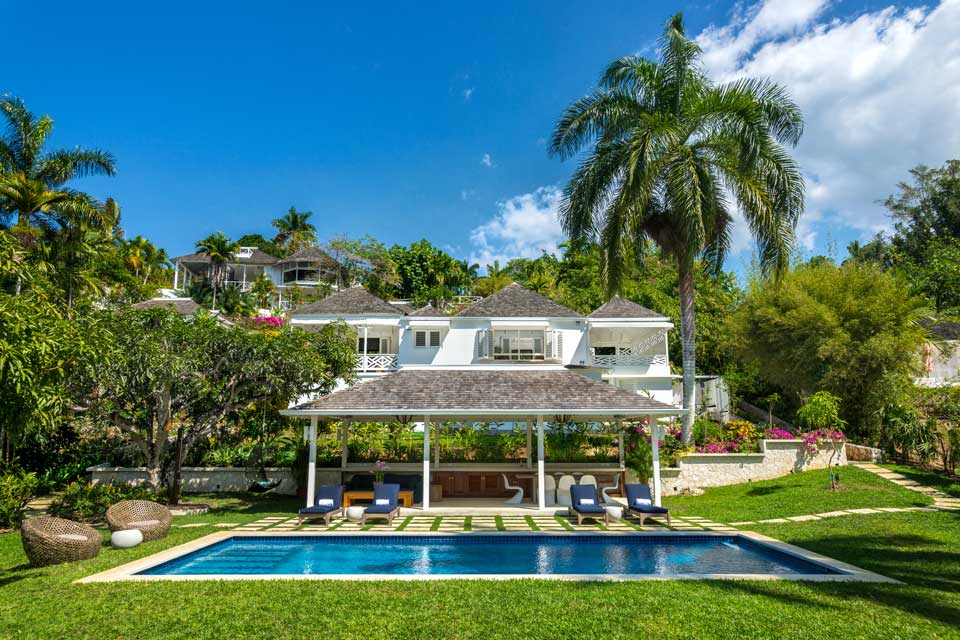 Round Hill is by far one of the best resorts in Jamaica. The Hotel's villas, suites and rooms — all designed by Ralph Lauren — feature terraces or balconies, coffeemakers with local Blue Mountain Coffee, bathrooms with separate tubs and rainfall showers and pillow menus. Round Hill's first-class features include a spa with an outdoor hydrotherapy area surrounded by tropical foliage and a 24-hour infinity pool (built into a cliff edge). All three os Round Hill's restaurants are finely detailed, but the high costs are a good reason to try Round Hill's all-inclusive package which covers everything from dining and alcohol, to room service, a Great River rafting trip airport transfers and a welcome bottle of sparkling wine and a fruit plate.
Fowl Cay Resort, Bahamas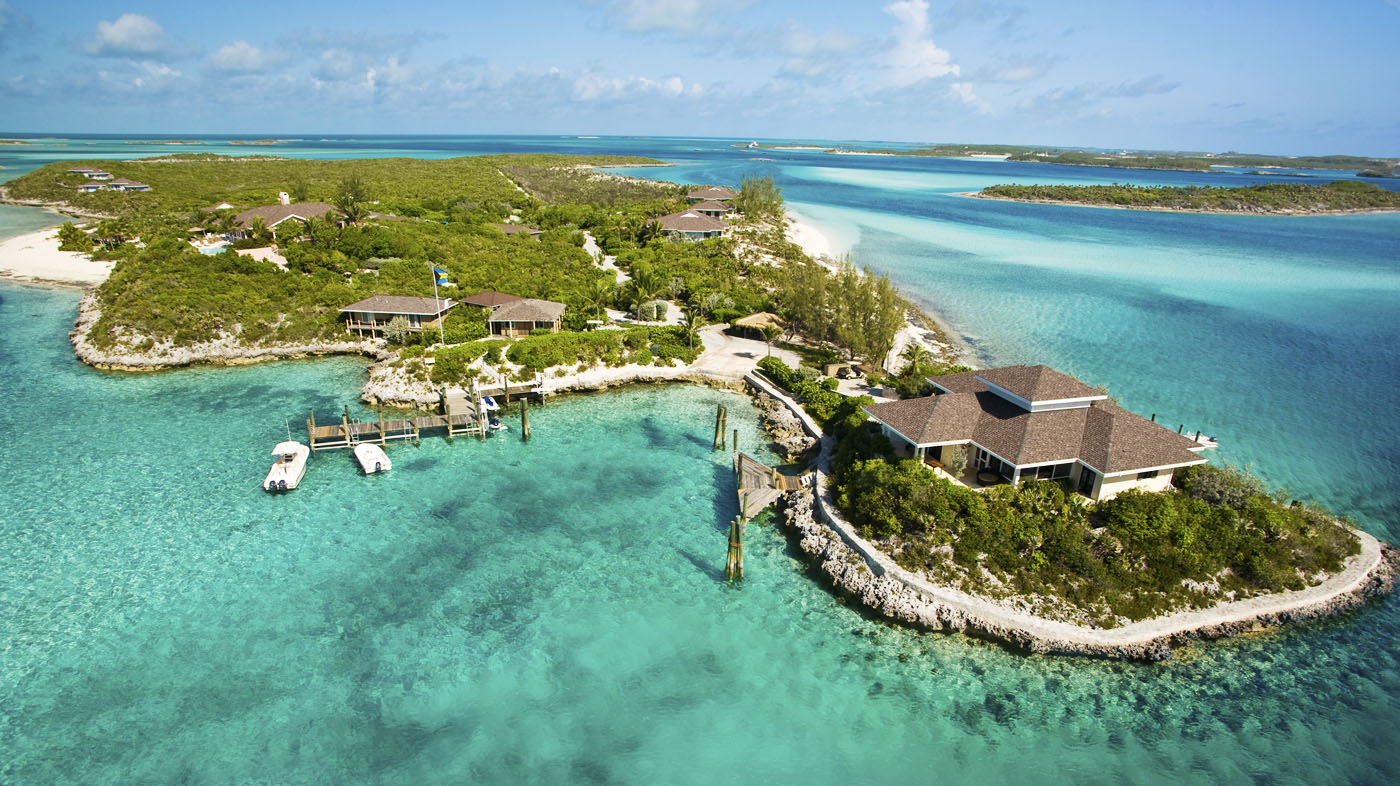 Crowded beaches do not exist at Fowl Cay Resort, a secluded island escape in the Exumas, where only 28 guests have the have the freedom to room this 50-acre property that has three beaches. Each of the expansive villas comes with fantastic island views, a personal golf cart and a boat fro daily excursions, and a spacious kitchen and a wet bar— stocked with non-alcoholic/alcoholic beverages and food replenished daily. Fowl Cays devoted vibe and abundance of extras rank this resort highly amongst the other Caribbean all-inclusive resorts. All-inclusive rates cover all meals, liquor, activities and water sports activities.
The Caves, Jamaica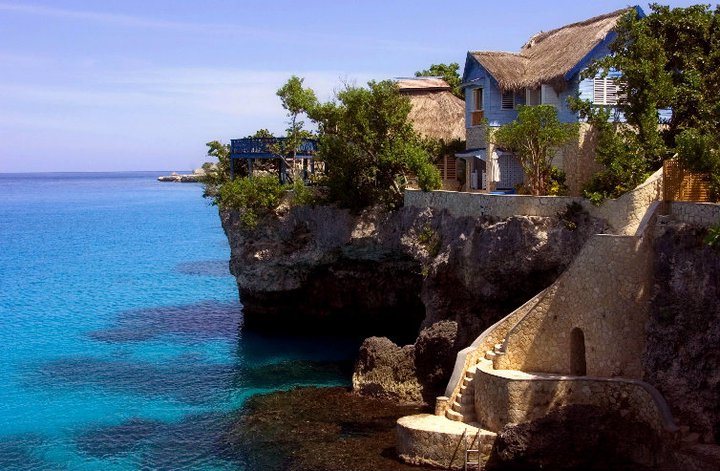 Arguably the most romantic escape in Jamaica, the high-end adult-only Caves has a bohemian vibe and 11 private cottages and suites along luxuriant garden pathways and measurable seaside cliffs. The minute you set foot at the Caves, guests are greeted with the resort's signature cocktail, the Cliffhanger, and for the rest of the stay, that are free to enjoy one of the best selections of liquor in Jamaica. Dining is also included in the all-inclusive rates; while the portions are limited, considering the hotel's small-scale, guests continuously rave about how good the dishes are. Local, seasonal dishes dominate the creative menu, which can be enjoyed at a balmy cliff-side lounge at during breakfast and lunchtime, for dinner it's by the seaside restaurants, or — at no extra cost — at the candlelit private caves. Blackwell Rum Bar occupies another cave at the bottom of the cliffs, while clifftop bar offers outdoor drinks and authentic jerk-barbecue nights.
Spice Island Beach Resort, Grenada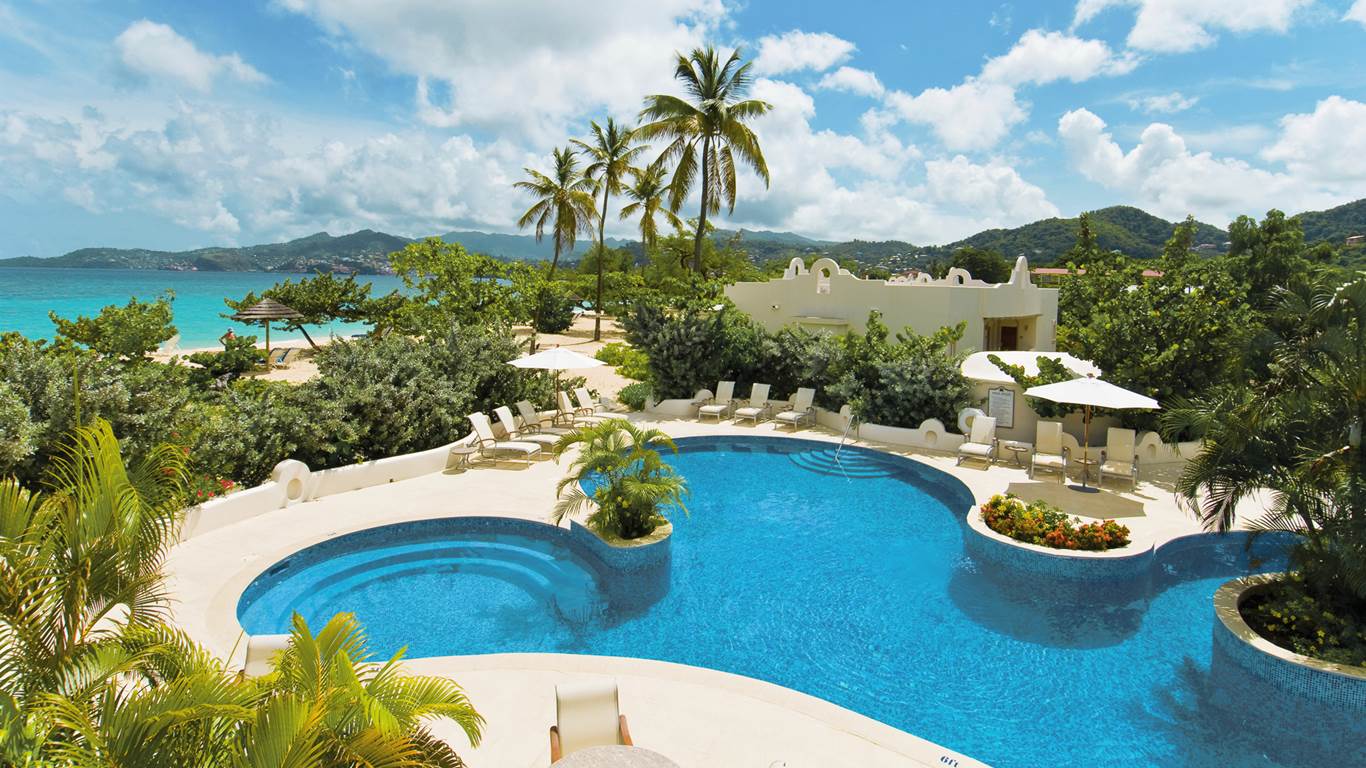 Fresh off a 2013 complete do-over, this elegant family-owned Grenadian resort is more than lives up to its name, "a place of unpretentious luxury," with effortless posh design, exquisitely kept grounds, and 64 stylish suites freckling the mile of beachfront. At Spice Island Beach Resort the all-inclusive rate covers all meals at the resort's two restaurants, premium liquors, activities such as tennis, golf, sailing and kayaking and also free Wi-Fi. Entertainment is scheduled only a few times a week. The pool area is tranquil and private, but the beach — though well kept and beautiful —is shared by locals and guest from nearby resorts.
Sandals LaSource Grenada, Grenada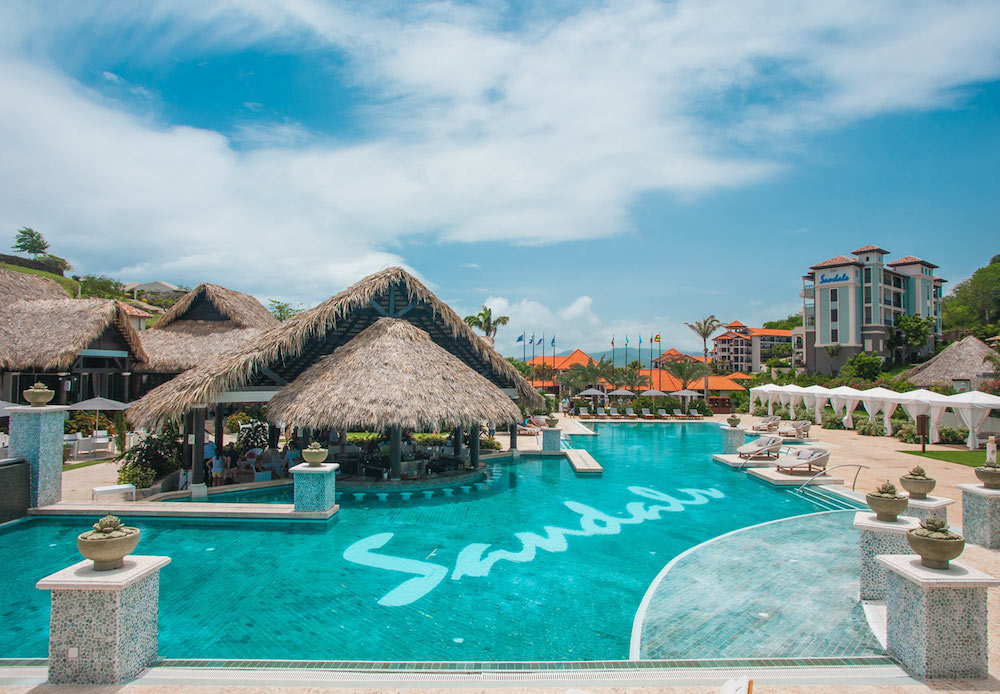 Couples won't argue about the lack of activities at this luxurious all-inclusive resort, thanks to five beautiful pools, a fitness centre and spa, water sports and tennis, and ten dining spots, including a seaside restaurant. It even includes scuba diving which is rarely included in all-inclusive prices at other resorts. However, it's the added romantic touches — gazebos, fire pits and swinging chairs providing views of the Caribbean Sea — that makes Sandals LaSource distinctive.
Sanctuary Cap Cana By AlSol, Dominican Republic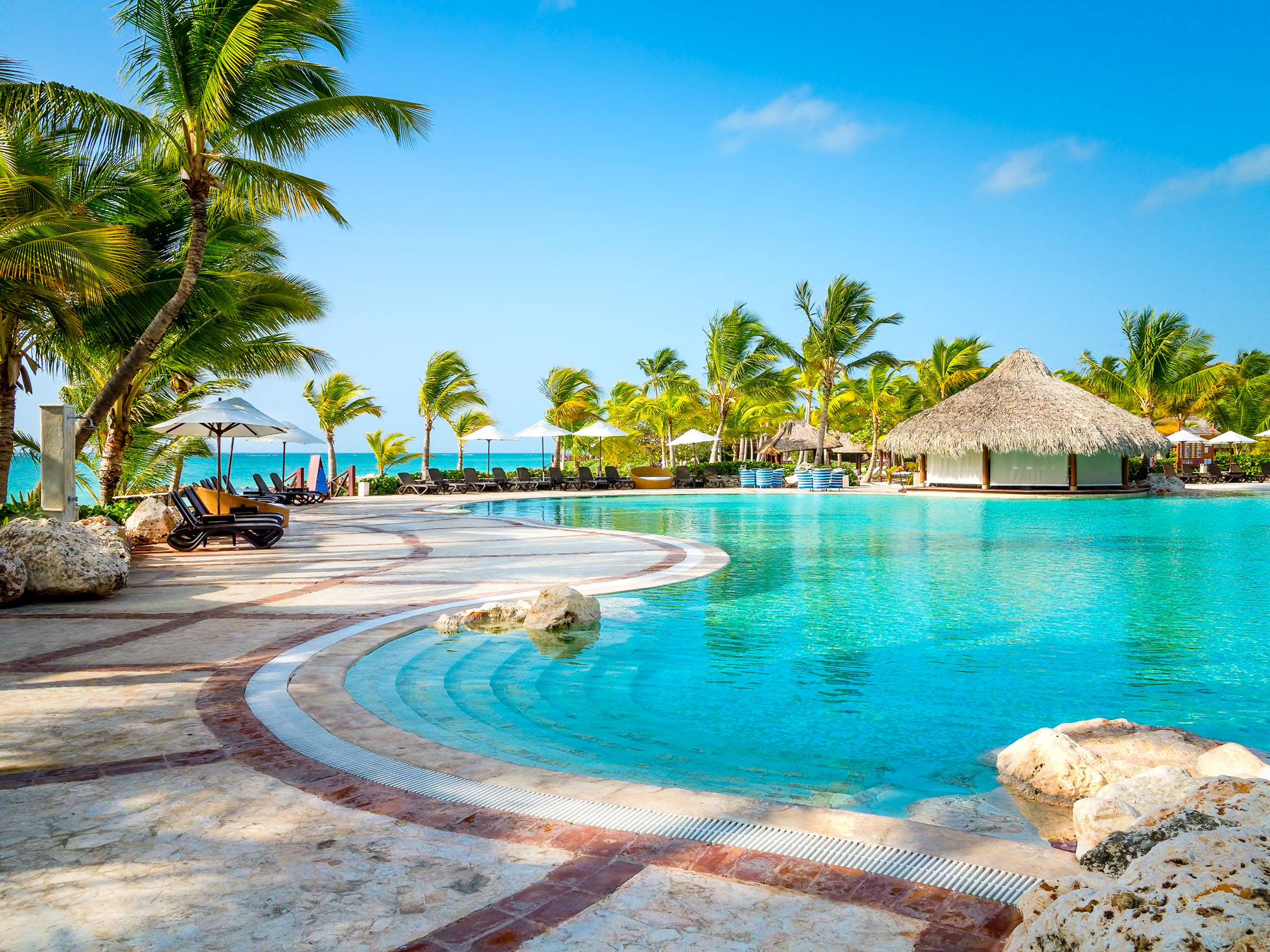 Sanctuary Cap Cana By AlSol is a 176-suit, all-inclusive luxury caste-like resort perched on the top of a seaside cliff in the still developing Cap Cana complex, near the airport, but a bit far away from the resort area of Punta Cana. It has six pools and a 2,000-square-foot spa, and restaurants that are among the best in the Caribbean. The numerous all-inclusive dining options include a beautiful oceanfront bar and grill that consists of some thatched-roof huts gazing over the Caribbean Sea. Sanctuary Cap Punta Cana is one of the best resorts in the Caribbean in this price range.
Iberostar Grand Hotel Rose Hall All-Inclusive, Jamaica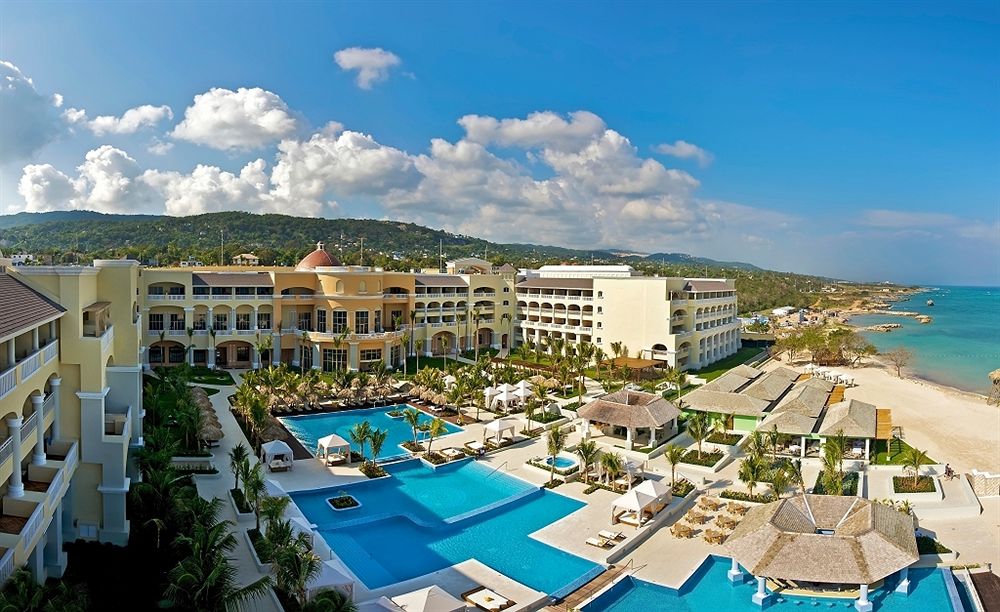 This 295-suite resort in Montego Bay Jamaica has some of the best all-inclusive rates in the Caribbean that cover all meals and drinks.Restaurant reservations are very easy to get here (unlike other all-inclusive resorts), room services are delivered quickly by butlers and buffets, and a la carte serves excellent meals. Water sport (Non-motorized) activities are also covered in the rates and also a round of golf at the Cinnamon Hill Golf Course. Guests also get free access to pools, beaches and all restaurants and amenities Iberostar Rose Hall Beach and Iberostar Rose Hall Suites.
Sandals Barbados, Barbados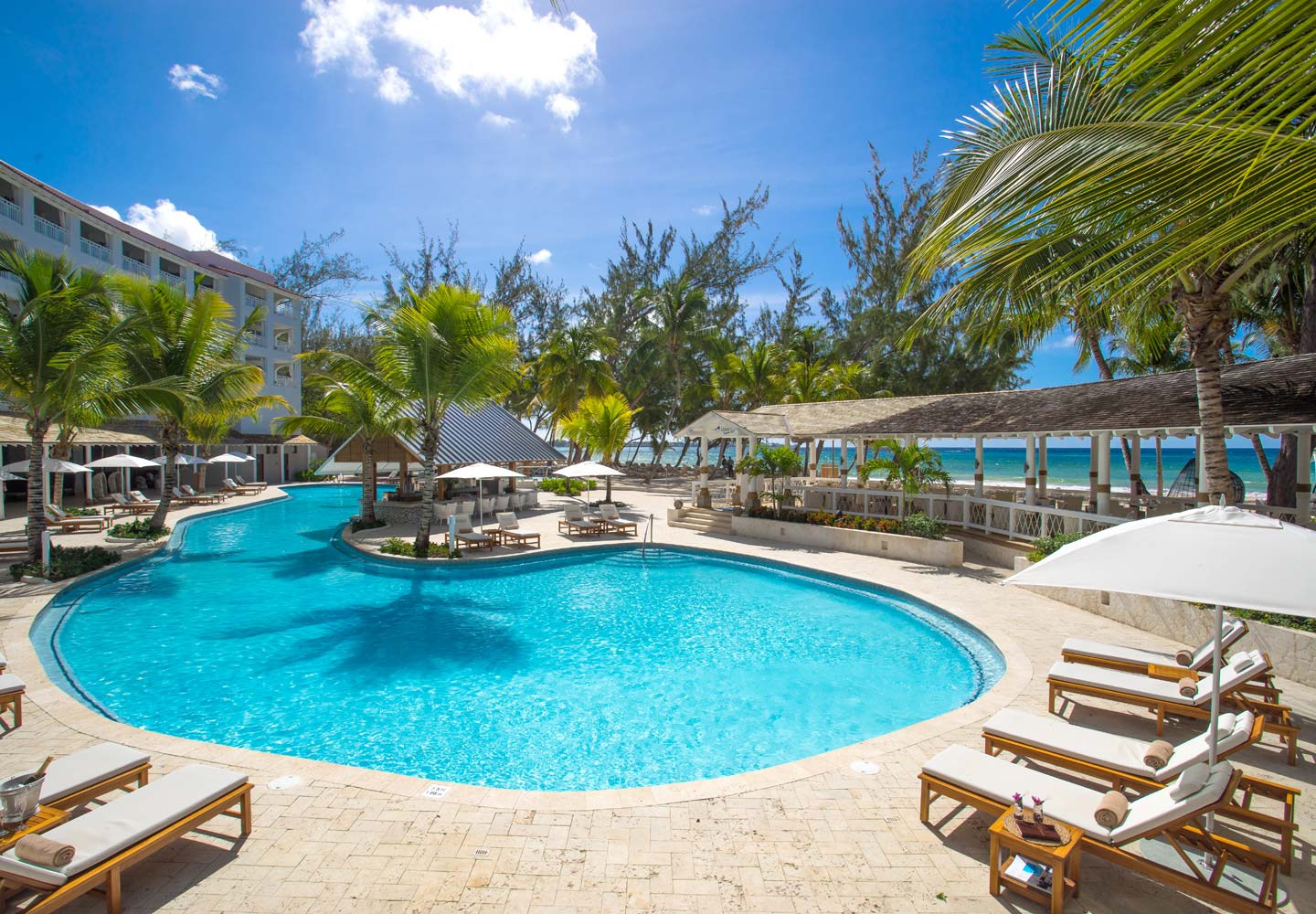 Situated on a private stretch of Dover beach on the south-west coast of Barbados, the beautifully landscaped, couples-only Sandals Barbados is a luxurious, all-inclusive resort that was recently opened in 2015. Some of the resort's 280 rooms have swim-out access into terraces or river-style pool, with free-standing soaking tub. The resort's 13 pools, three pools, spa, bars and countless recreational amenities make for plant activities to do on the property, but those needing a getaway can easily access the nightlife of nearby St. Lawrence Gap. The Hotel also has a beautified stretch of balmy white-sand beach lined with rows of cushy loungers, but this section of the island is prone to smelly seaweed and noise from nearby construction.